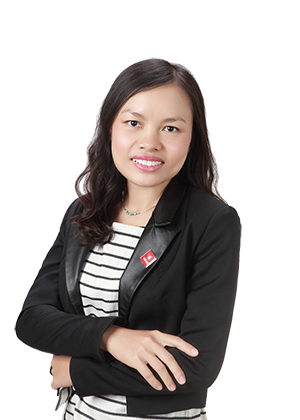 Payroll Outsourcing Service
Bachelor of Arts, 2003
Major in English Linguistics & Literature
- HCMC Social Sciences and Humanities University
Listen First Certificate, YMCA of America
Career Coach Certificate, Unity Vietnam
VNHR Member
After graduation in 2003, I started to work as HR Officer in an Australian-based education company. In 2004, I moved to a British-based architecture outsourcing company in the role of HR Generalist for 4 years. After that, I switched my career direction and successfully completed sales roles for multinational companies such as Coca Cola, Intel, AIM, Belga and Unicity USA. This experience helped me develop competence in customer service, HR strategy, employee engagement, training & development and compensation & benefits. From 2010 to 2012 I live in the USA and worked for the YMCA of Greater Providence as Membership Service and HR Administrator.
I decided to join HR2B in June 2018 to continue my career in HR Payroll Management in the professional services industry. My unique background of payroll expertise, leadership coaching and strong communication skill due to my diverse working experience in Vietnam and oversea will enable me to ensure HR2B customers get world class service.
HR2B is a professional services firm focussing on Human Resources management in Vietnam. The combined experience and expertise of our management and staff brings high value added service to our customers, who are usually leaders in their industry.
← Team