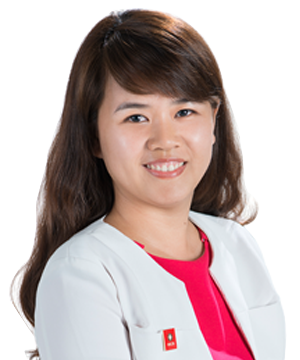 Manufacturing, Industrial
Bachelor of Art, Ho Chi Minh City University of Social sciences and humanities, 2008
Graduated from Ho Chi Minh City University of Social Sciences and Humanities, in Nov 2008, I started my career as a Recruitment Consultant for VNRecruitment, an executive search company which was found by the Dutch. With my excellent performance, my last position was Senior Recruitment Consultant, specialized in Pharmaceutical, FMCG and Manufacturing industries.
Joining HR2B at the end of 2015 as an ESS Consultant, I have placed more than 27 positions from Senior Manager to Director levels in various fields. After 2 years working, I have been promoted to new role as an ESS Manager, managing my team with two Senior Consultants. Currently, my team has deep knowledge and wide network in Manufacturing, Industrial segments.
With new step in my career path and strong passion in Human Resources, I believe I can support our clients introducing ideal candidates as their recruitment requests.
HR2B is a professional services firm focussing on Human Resources management in Vietnam. The combined experience and expertise of our management and staff brings high value added service to our customers, who are usually leaders in their industry.
← Team