Human Resource (HR) is a section requiring high leading and management skills to build the Human Resource needed that the company is seeking for. HR roles need different skills to do their job and missions.
With many years of experience in recruiting positions, HR2B has analyzed and listed some skills needed for a HR management. This article shall provide an overview on important soft skills that a HR needs.
What is Human Resource Management?
Human resource management used to describe the management and development of staff in one organization. Basically, the purpose of human resource management is maximizing the effect of one organization by optimizing the work effect of the employees. This mission is hard to change in any circumstance, although the changing speed in the business market is increasing. Jobs in Human Resources include HR Managers, HR specialists, Trainers, Recruiters and more.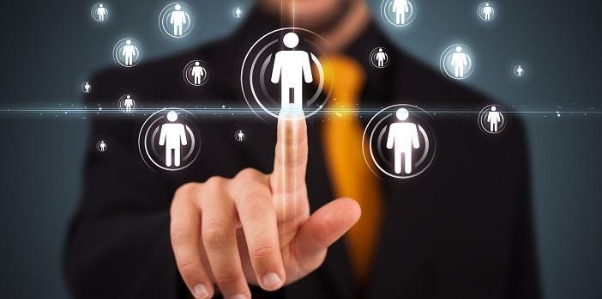 The purpose of human resource management is maximizing the effect of one organization by optimizing the work effect of the employees. – Image: Internet
In recent years, the importance of human resource management for the overall development of one company has increased remarkably. At the moment, human resource management usually focuses on following main sections:
Recruiting
Compensation and benefit
Training and learning
Internal communication
Organization development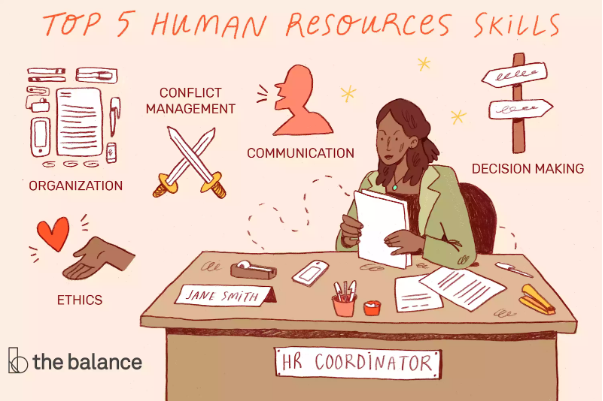 Top 5 Human Resources Skills– Image: thebalancecareers.com
What skills do you need to work in Human Resources?
In any industry, you shall need to have necessary and suitable skills to well perform assigned missions. Therefore, in order to become a good HR, you need to develop following skills:
1. Organizing skill
A HR needs to take many responsibilities like recruiting, interviewing, training, evaluating, personal development and staff relationship. Therefore, to supervise all these works effectively, you need to have very good organizing skill.
Besides, a HR needs to set up legal documents and staff profiles systematically. Well organizing all procedures and related administrative missions shall help you improve work effect like a human resource specialist.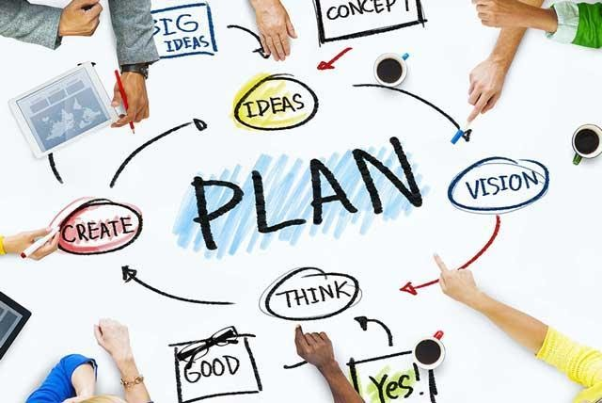 Well organizing all procedures and related administrative missions shall help you improving the effect – Image: Internet
2. Communication skill
Communication is a critical soft skill for people working in Human Resources. You will have to communicate effectively with people across an organization, from entry-level employees to the CEO. You have to be able to explain verbally and in writing any and all information related to company policy. Often, people in Human Resources have to conduct interviews, give presentations, and lead conflict resolution. All of these take strong communication skills.
Being a good communicator also means being a good listener. In Human Resources, you need to listen carefully to the questions and concerns of everyone in the organization.
3. Decision making
One of the situations that needs this skill is during recruiting progress, when you have to decide whether an interviewee is really suitable for the job or not. The decision that an interview is potential or not requires instinct, experience, and an effective strategic mind in a Human Resource Management.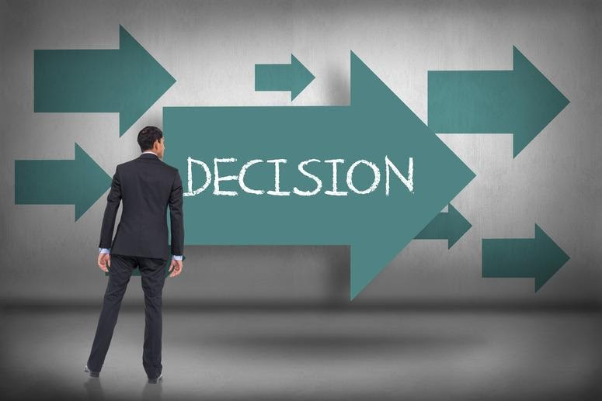 Human Resource strongly requires decision making – Image: Internet
Human resource management also needs to make decisions when the organization faces changes or incidents. The responsibility of human resource management at this moment is to effectively send the message to staff for overcoming the problems.
4. Conflict Management
HR roles help solve a variety of work conflicts and uphold company standards, whether they are between two colleagues or an employee and his or her employer.
HR professionals need skills in negotiation and mediation, they need to be able to communicate clearly and effectively with their colleagues, they need to patiently listen to both sides and resolve the issue in a respectful and appropriate way.
5. Ethics
HR employees handle lots of personal, sensitive information about a company and its employees. You need to be discrete, only sharing this information with people when it is appropriate. You also need to be able to make sure both employers and employees are compliant. When you discover that either party is in violation of ethical standards, it will be your responsibility to identify the violation and do your part to hold others accountable.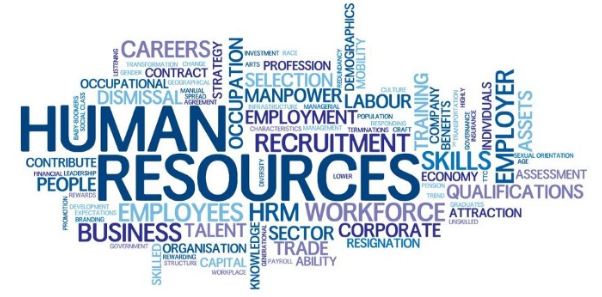 The overall purpose of Human Resources (HR) is to ensure that the organization is able to achieve success through people. – Image: Internet
Human Resource is a potential section with many opportunities. However, you need to have suitable skills to become a successful Human Resource Management. If you really have these skills, this might be a suitable section for you!