Feeling depressed at work is easy to happen, even to people who are extremely passionate about their work. Boredom may come from the objectivity of work or from the person you are, which means whether you are enthusiastic enough or not, whether you are in a good mood today, …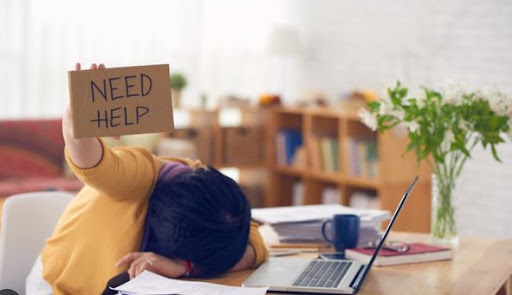 Bored at work, what to do? – Photo: Internet.
So how to regenerate positive energy and continue working in a focused way? Here are some tips for you!
Spending time doing what you love
It means that you should prioritize the work that you find interesting first, then handle the other tasks, provided that you complete them before the deadline.
Making time for your own hobbies
Besides the seriousness in the office environment, you can also plan outdoor events such as weekend picnics with colleagues.
Starting a new day, take 15 minutes to write down goals for the new day, recall the happy things of the old day to have more energy to work for today.
Whether you are taking a break or working, you can put on your headphones and listen to work-related podcasts to improve your knowledge. Or you can listen to motivational podcasts to feel like every challenge is a small thing.
Learning new skills will help you feel more confident at work. For example, learn more about Excel or new computer skills to work more efficiently.
Being voluntary to give presentations
You may be busier, but this will help people in the company look at you with more admiration, your superiors will appreciate you, and you will see yourself as much more valuable in the team.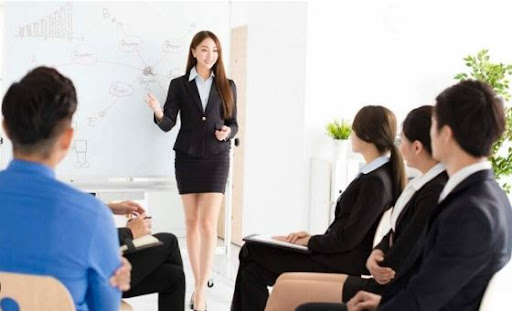 Being voluntary to give presentations to prove yourself as well as be more confident when being recognized – Photo: Internet.
Joining chat groups with colleagues
You can come up with interesting group names, talk to people about non-work issues, such as chatting, planning for dates, …, thereby increasing connection and attachment with the jobs.
Participating in more challenging work such as online money-making, or learning to draw, learning to play piano, guitar, … will help you satisfy your passion.
Cleaning up the workspace
A newt working corner can help your mind be more comfortable, and help you work more focused, not be distracted by troublesome items in front of you.
Sometimes you spend more time connecting with colleagues than with family members. You can share joys and sorrows with colleagues during breaks, thereby being relieved and receive more useful advice as well as inspiration to work.
Try these tips and see if you can get back to work happily! Of course, if you feel that the job is too much for you to bear, look for more attractive opportunities. You can refer to the good articles on high-end personnel recruitment on HR2B to learn new things as well as choose the right company for you.