Congratulations to Ms Phuong, winner of a Samsung S3 phone from HR2B.
Ms Phuong participated in HR2B's annual candidate survey.
Ms Phuong shared her details on the HR2B database July 2010.
On Mar 14th 2011 an HR2B Consultant contacted her about a job opportunity that matched with her skills, experience and career direction.
On Mar 23rd 2011, she accepted the job offer and became one of the 650 successful candidates HR2B has placed since 2009.
Today Ms Phuong's luck continued as she was presented with a brand new Galaxy S3 Samsung Phone.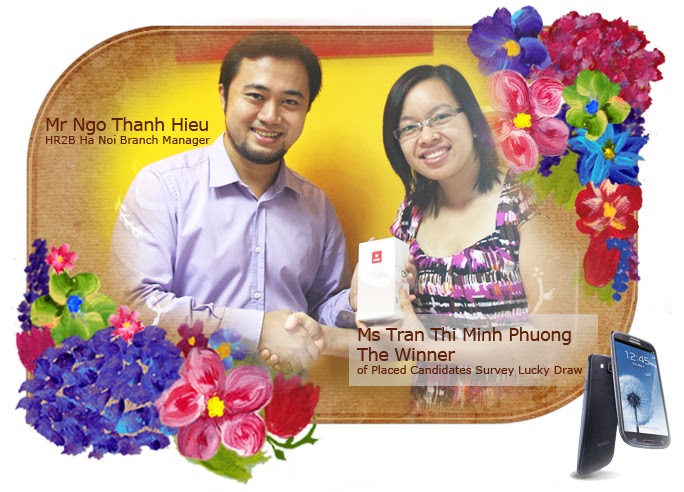 The gift was part of HR2B's commitment to its clients and candidates. Each year HR2B runs a survey of placed candidates. The survey aims to find out if working with HR2B has improved their working life. It asks participants if their new job is better than the old job in terms of;
* Overall working life;
* Salary
* Company Culture
* Career opportunity
* Working Environment;
* Relationship with the boss;
* Relationship with peers.
You can download the final report here.
Have you joined the HR2B community yet?
Share your CV here.
See the Facebook post about this article here.
See the Google+ post about this article here.