Employee Engagement – integration of emotional boost and sustainable growth
The strategic workshop on September 11, 2018 - organised by Amcham Vietnam had
successfully delivered a condense message to all executives, business leaders and managers
who aim at a sustainable growth that "employee engagement matter".
The seminar highlight was focus on how North Asia practices of employee engagement give
inspiration to emerging countries like Vietnam and other South East Countries. The
workshop was proudly received attention from high caliber guest speakers:
- Ms. Nguyen Thi Bich Hong - General Director of HR2B
- Mr. Huynh Buu Quang - CEO of Maritime Brand
- Mr. Nguyen Duc Huy - General Manager of Pepsico Foods Vietnam Company
- Ms. Alison Wong - seasoned human resources and talent development executive
with 25 years in strategic training and talent management.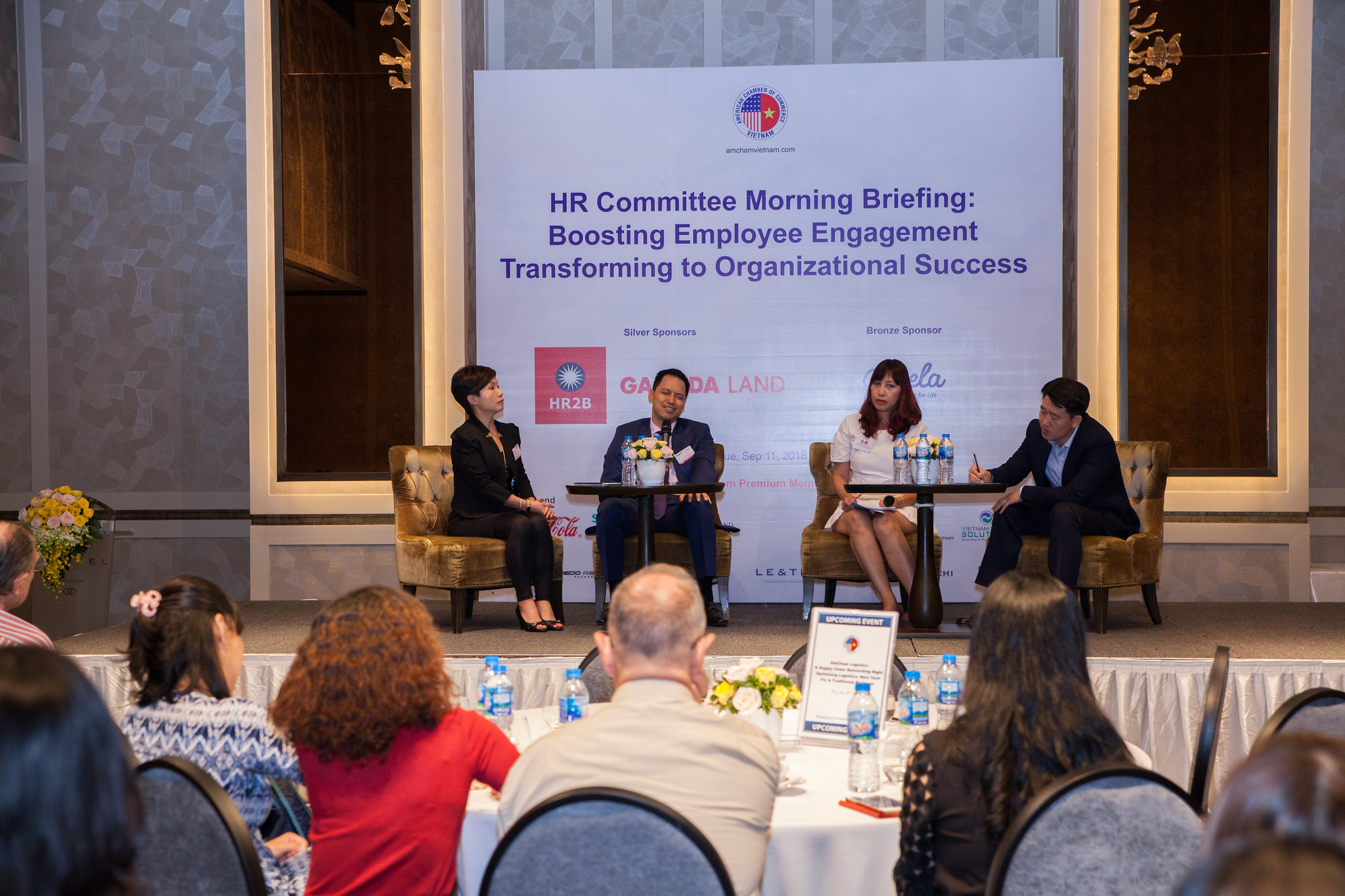 Panelists are sharing their perspectives and practices
A highly performing organization is driven by a happy and committed workforce. Without a strong engagement between employees and employers (or leaders), the company is likely to be a loser in the business battle. Employee engagement is an emotional commitment and which creates the power for employees to drive organization goals.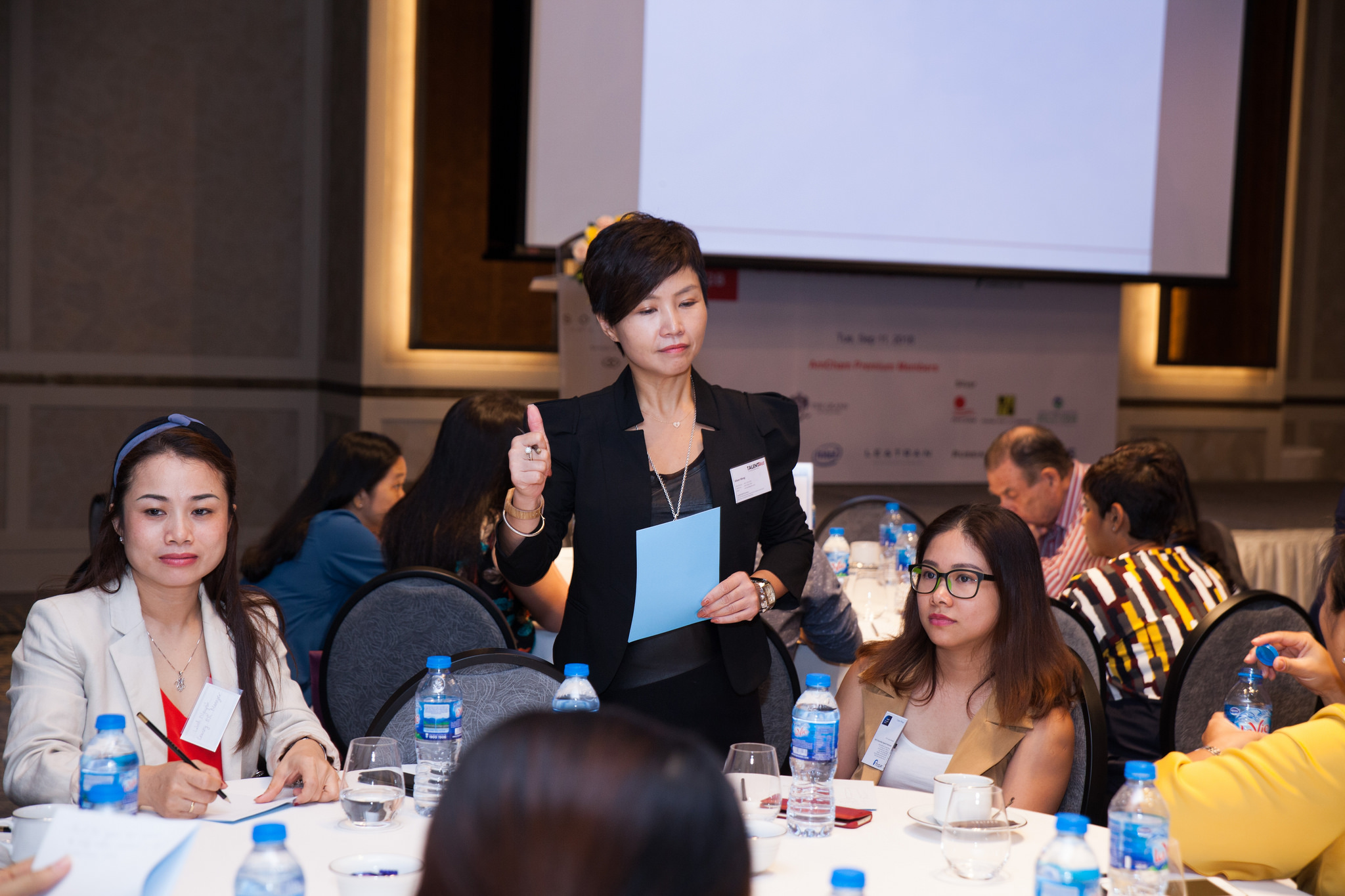 Ms Alison Wong is facilitating group discussion