Facing the complicated situation of the COVID-19 pandemic, businesses have gradually shifted to remote working in an effort to protect the health of employees and slow down the spread of the disease according to the social distancing directive. . However, for some businesses this is not easy as it requires an actually effective management plan of remote work performance. Here are some tips to help businesses manage work performance and connect with employees in the most optimal way.
1. Legal basis when establishing regulations on remote working of the businesses
Forming regulations on remote working shall bear many risks in the legality and administration of businesses, especially issues relating to internal data protection of the organization. Therefore, the enterprises need to consider some of the following activities to protect business secrets upon shifting to a new form of works:
Implement tools to store confidential information of the enterprises. Request employees to use the application to log in email provided by the enterprise to access attachments
New intellectual property policies should be updated in labor contracts, labor regulations, confidentiality regulations, internal working regulations and other relevant documents of the enterprise to ensure the legal basis of regulations.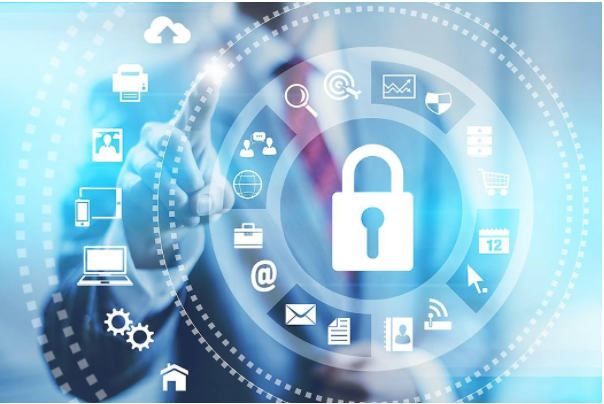 Implement tools to store confidential information of the enterprises - Figure: Internet
2. Ensure the health and comply with social distancing for employees
When the COVID – 19 is more and more complicated, top priority of the organization at the present is to proactively undertake the pandemic prevention measures such as allowing leaves for risk cases, changing into remote working, regularly screening and arrange for employees to stay at the company to ensure the strictest management.
According to regulations, businesses are only allowed to operate providing that they ensure the safety, strictly adhere to the principles of "3 places" and "one route, two destinations" to protect health, comply with the social distancing for employees. For cases of operation that do not meet the requirements of pandemic prevention and control, they will be severely punished.
3. Well – equipped with work – from – home technology
Basically, working remotely also needs to ensure the same fundamental elements as working in the office to cooperate, share ideas and finish works most efficiently.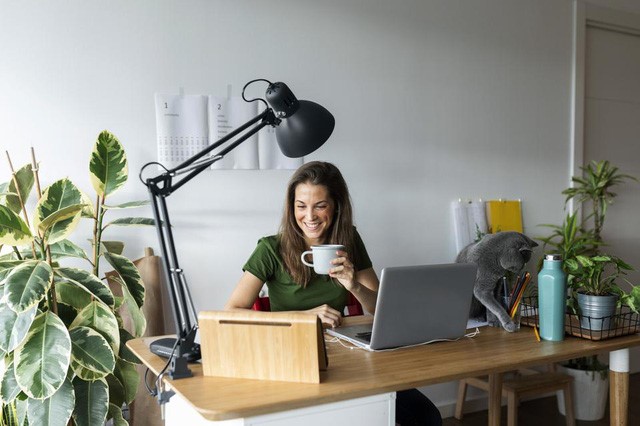 Well – equipped with work – from – home technology - Figure: Internet
Therefore, Businesses need to ensure each employee is equipped with the basic technologies obtain efficient performance upon remote working such as: laptops, access to essential software, VPNs, shared systems files, mobile phones and high-speed WiFi.
Additionally, businesses also is required to provide access to the right communication and cooperation tools such as internal message and chat applications. Also carry out trainings on how to use the aforesaid apps to make remote work management and implementation more efficient
4. Maintain the productivity and employee engagement
As a fact, social distancing due to Covid-19 and working from home makes many people feel isolated, reducing productivity and interaction at work. Therefore, businesses need to be more active in raising morale to ensure employees still feel connected even when not working closely.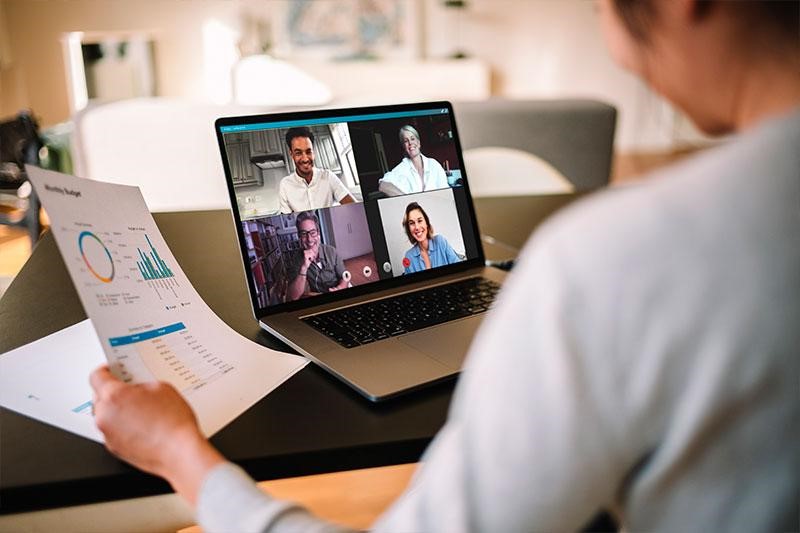 Businesses need to be more active in maintaining the productivity and online interacting with employees - Figure: Internet
Coffee talks or participation in games, online book clubs are also ways for businesses to connect employees with others in the current time. Maintaining regular calls or videos to discuss work-related issues will help employees feel connected and work together more easily.
5. Discover work locations taking place offices
In some cases, working from home is not the best choice when you need to access devices or programs that cannot be accessed remotely, or because the surrounding environment is not favorable to work implementation. That is why many businesses are looking for alternative working locations to ensure employees can be productive during emergency situations.
However, due to the complicated development of the Covid-19 pandemic and the need to comply with social distancing, businesses need to consider the right to use permitted locations, understand the disinfection process and schedule to ensure the safety of all employees.
6. Regularly notify the pandemic impact on the enterprises
During complicated situation of the Covid-19, it is extremely necessary for businesses to regularly notify employees of the pandemic impact on the organization. At the same time, businesses also need to set up feedback channels to ensure employees get accurate information when there are any concerns or questions about changes in work policies.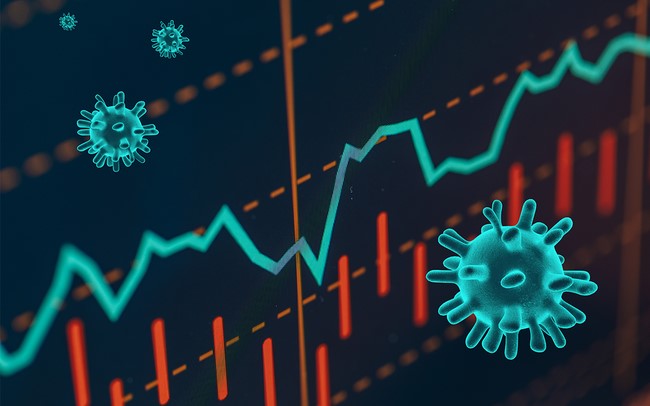 Early and regularly and notify employees of the pandemic impact on the organization Figure: Internet
7. Plan for management scenarios if the pandemic persists
For maintain business operations and ensure the safety of employees, enterprises need to have a plan for management scenarios if the pandemic keep going on. Particularly, businesses can consider undertaking the activities as follows:
Identify the departments affected by the outbreak, as well as their missions and roles.
Take notes for all important business information
Ensure safety of employees during the work or allow them to work remotely.
Guarantee all important data, including employee information.
The impact of the pandemic on the business in the future is something that enterprises can hardly predict. Therefore planning to manage remote – working is crucially important and necessary for businesses at the moment