Organizations need a solid core - strong mid-level managers and leaders. Mid-level managers act as the chain eye between the executive level and mass at the front line.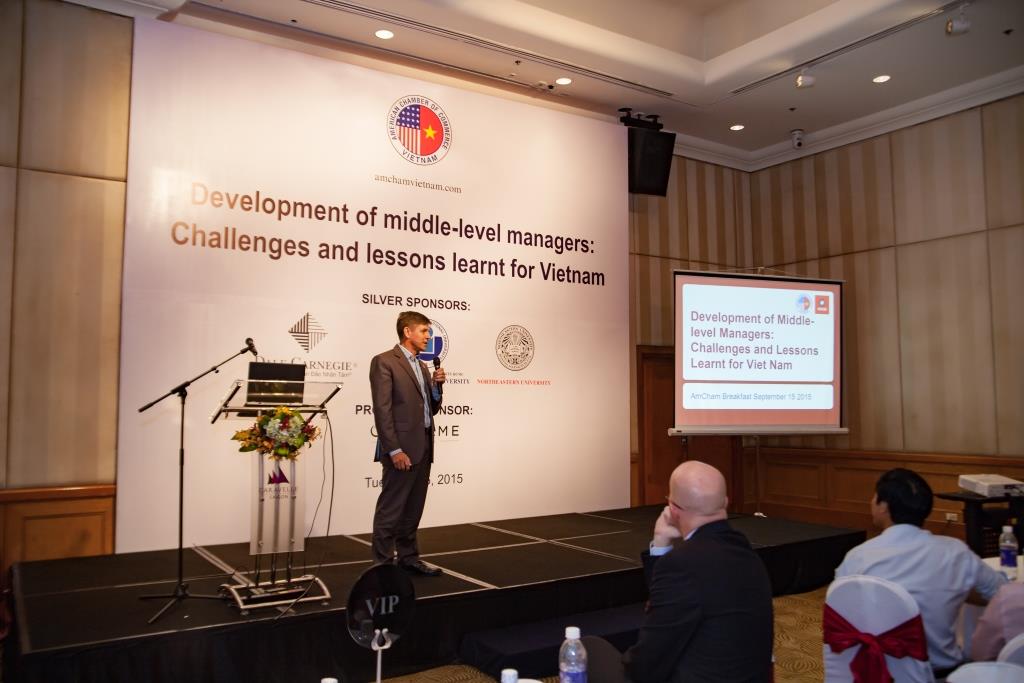 Vietnam has a huge potential labor force, but all multi-national companies operating in Vietnam are facing a scarce supply of talents at executive and middle management levels. This has not only created escalated employee expectations but also impacted the recruitment and retention practices of companies.
Over 80 people attended this event which included a presentation from Tom Vovers HR2B and a panel discussion from 4 industry experts and Moderator Ms Hang Baker McKenzie.
Panel member included:
Mr. Bruce Shultz, Product Operations Director, Nike Viet Nam LLC.
Ms. Hang Nguyen, Partner Baker & McKenzie.
Mr. Huy Nguyen, General Manager, Pepsico Foods Vietnam.
Mr. Kenneth Tse Manufacturing Director, Intel Vietnam.
Mr. Pham Phu Tuan, Deputy General Director, Cau Tre Export Goods Processing JSC.
Mr. Tom Vovers, General Director, HR2B.
The panel fielded over 20 questions from the audience of mangers and professionals.
A recurring theme was the importance of senior leadership commitment.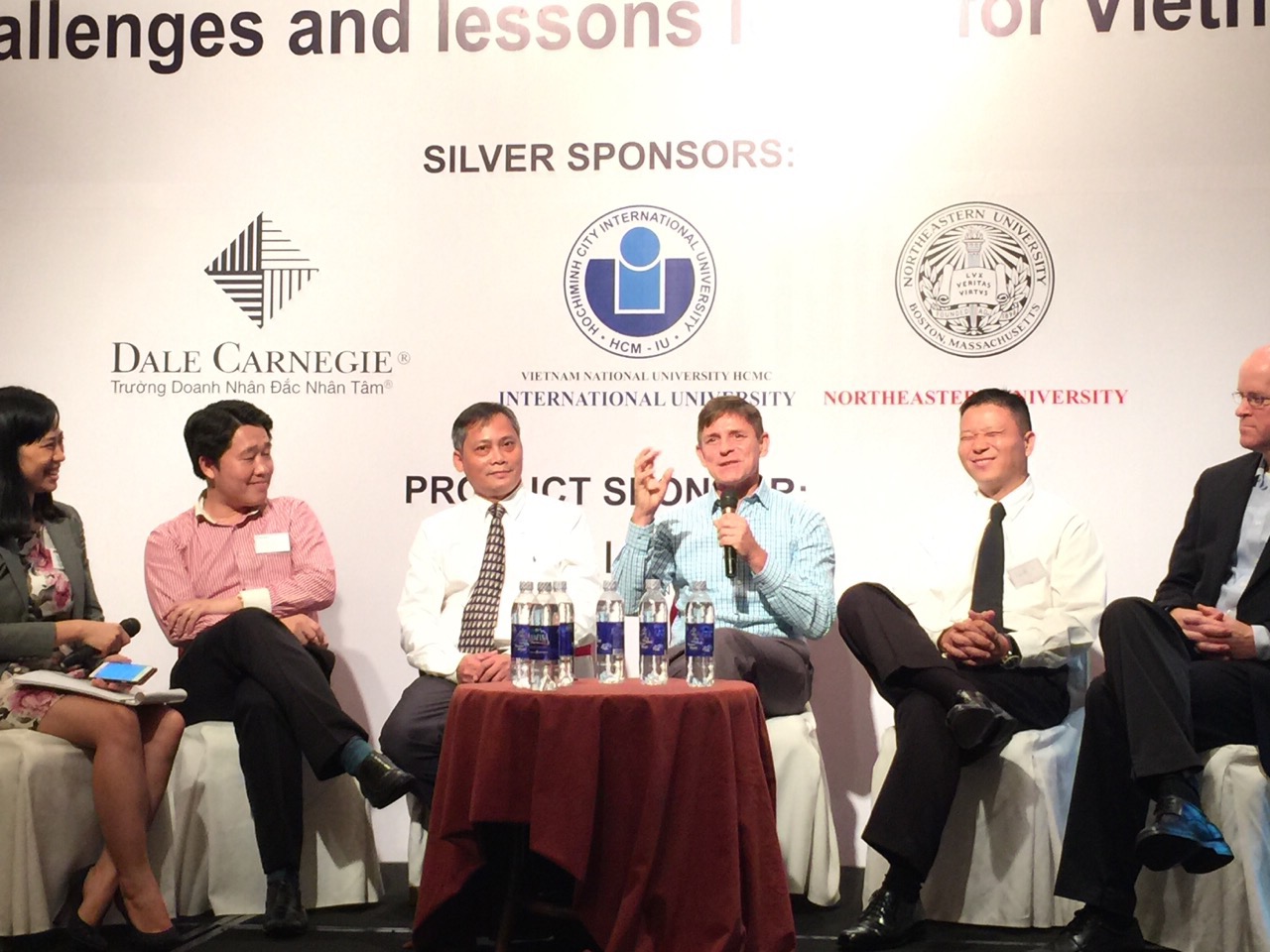 You can find more photos here.
Here is the presentation of Tom Vovers HR2B.