On the 2 December 2016 at RMIT University Vietnam, in the collaboration with the Cambridge International Examinations (CIE) and HR2B - successfully hosted an interactive seminar "Essential Skills for the Digital Age" for 30 school leaders and career counsellors.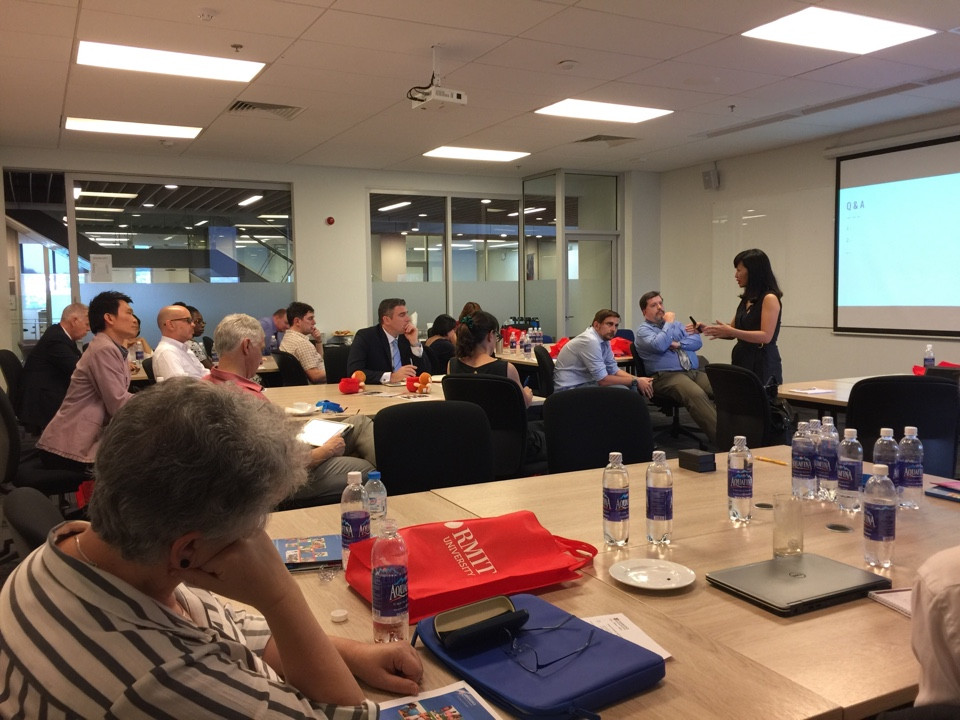 In Vietnam, CIE market research indicates that increasingly more students who are doing Cambridge qualifications choose to study business, management and finance related. However, CIE keens to also share with the international schools that beyond these traditional courses, the Digital age that we are in now requires our employees/entrepreneurs of the future to be IT-literate, highly-connected, ability to be mobile, speak different languages etc.
Ms. Vu Thi Thu Hien, Executive Search Director of HR2B was officially invited to be main speaker as expert in recruitment industry.
In the presentation, Ms. Hien talked about 6 factors and skills that most employers need from fresh candidate in Digital Age: Communication/ Interpersonal Effectiveness, Career Motivation/ Aspiration, Leadership potential, Adaptability, Innovation & English. She also shared what student should prepare themselves during university time in order to get good job after graduated.
Below are some photo of the event