IRC with New Regional Leader in Americas
October 26th 2015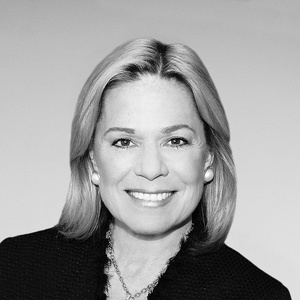 Ms. Jane Lyons, a Managing partner at IRC USA - Rhodes Associates, accepted the role of the IRC Americas Regional Leader at the recent IRC Global Conference 2015 held in New York.
Jane has been a Partner at IRC USA - Rhodes Associates since 1998, specializing exclusively in the Real Estate Industry, and has completed more than 500 search assignments. Earlier in her career, Jane worked in marketing and sales for the Wharton Business School and CBS, Inc. Jane is a member of Urban Land Institute, Pension Real Estate Association, Mortgage Bankers Association, Commercial Mortgage Securitization Association, Cornell University Real Estate Council and is a participant in the 2007 ULI YLG Mentor Program. Jane holds a B.A. from the University of Maryland.
Jane is looking forward to new challenges she is going to face in her new role: "I am honored to be the new IRC Americas Regional Leader. I look forward to expanding each of our individual relationships and collectively throughout the IRC network in order to provide the best quality executive search service across the world. I am convinced we have a unique ability to support our clients in achieving their goals within our regional geographies and individual specializations."
Mr. Patrick Westerburger, President of the IRC Executive Board is happy to welcome another great IRC leader: "Jane is the perfect match for this important role within our global alliance. She brings a thorough knowledge of both American and global markets. With her strong leadership skills she will be able to manage our strategy for sustainable growth in the market."
About IRC Global Executive Search Partners
IRC Global Executive Search Partners is a global professional alliance of executive search firms, united in their commitment to provide the highest possible standards in management recruitment services. With a growing roster of leading executive search firms across Europe, Middle East, the Americas, Africa, Asia and Australia, IRC Global Executive Search Partners has more than 300 accomplished executive search professionals in 80 offices across 6 continents.
Our clients range from large multinationals to middle market companies, and we have a track record of more than 30,000 completed assignments for 2,000+ clients in almost every conceivable industry segment and function. Ranked among the world's 5 largest retained search firms, IRC Global Executive Search Partners is an alliance that embodies the best of both worlds – Globally Connected and Locally Committed.
Contact Information
Tel: + 848 6288 3888 - 887
Email: hong.nguyen@vn.ircsearchpeartners.com