May 2015
Hunt Scanlon Media released the Spring 2015 issue of the Executive Search Review including GLOBAL 20 LEADING INTERNATIONAL SEARCH FIRMS. IRC Global Executive Search Partners ranked in 4th place with 78 owned/affiliate worldwide offices. With a growing membership of 45+ countries and 330+ accomplished professionals across EMEA, Americas and Asia Pacific, IRC has become one of the most significant players on the global market.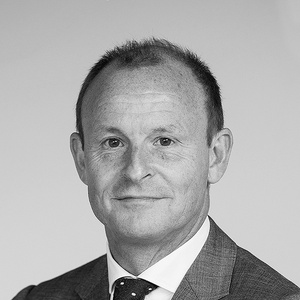 Patrick Westerburger (IRC Netherlands), President of the Board of IRC Global Executive Search Partners, comments upon this: "IRC is the fastest growing executive search alliance in the world. Every day more and more clients discover the advantages of working with globally connected boutique firms like ours. Our growth has been driven by ever increasing demand from our clients to find top leaders for them in literally every corner of the world. We can offer them what they need: fast and best searches with a personal touch and a thorough understanding of the local markets in almost 80 cities around the world."
If you have any questions, do not hesitate to contact HR2B Executive Search in Vietnam.
About IRC Global Executive Search Partners
IRC Global Executive Search Partners is a global professional alliance of executive search firms, united in their commitment to provide the highest possible standards in management recruitment services. With a growing roster of leading executive search firms across Europe, Middle East, the Americas, Africa, Asia and Australia, IRC Global Executive Search Partners has more than 300 accomplished executive search professionals in 79 offices across 6 continents.
Our clients range from large multinationals to middle market companies, and we have a track record of more than 30,000 completed assignments for 2,000+ clients in almost every conceivable industry segment and function. Ranked among the world's 5 largest retained search firms, IRC Global Executive Search Partners is an alliance that embodies the best of both worlds – Globally Connected and Locally Committed.
Contact Information
Ms. Nguyen Thi Bich Hong
IRC Viet Nam
Tel: + 848 6288 3888 - 887
Email: 8@hr2b.com
www.ircsearchpartners.com