July 28th, 2016
IRC Global Executive Search Partners and U.S. based retail and consumer search experts E.A. Hughes & Co. joined forces in July 2016. The partnership enhances IRC's expertise in the area of retail & consumer apparel, home furnishings, beauty, digital, e-commerce, footwear and others, and with the expertise in all channels of distribution.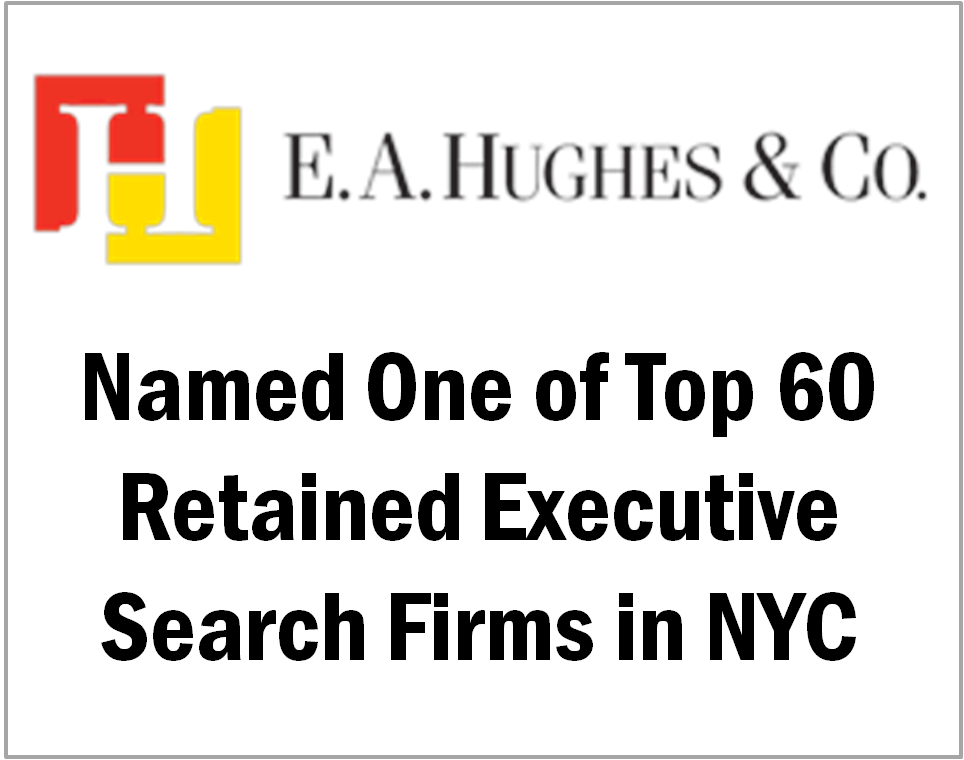 Good news for IRC Luxury Goods clients worldwide
Named to the POWER 60 of New York City executive search providers by Hunt Scanlon Media, E.A. Hughes & Co. significantly raises the bar of IRC's capability to provide clients with niche expertise. Patrick Westerburger, IRC President says: "Our clients worldwide are more and more in need of true experts with an in-depth understanding of their business. E.A. Hughes & Co. has the track record and expertise in luxury goods and fashion and we are strongly believe that our clients in that space will benefit from this globally".
"Kites rise highest against the wind, not with it", Winston Churchill said and Elaine Hughes, Founder & CEO of E.A. Hughes & Co., adds: "We have observed a seismic change in the world of search. The need for global talent management is imperative and we see IRC's worldwide network of search consultancy to be a solution to this challenge. Having over 40 entrepreneurial search firms in close cooperation with one another not only provides the client with a greater network for talent but also the personalized attention lacking in larger and more hierarchical organizations."
HR2B has joined the international headhunting network "IRC Global Executive Search Partners" since 2013 as their partner in Vietnam to bring worldwide 'retained' executive search services to customers in Vietnam.
With this significant growth across the globe of IRC, as their partner in Vietnam HR2B can offer our customers a truly global search via IRC global network for top level executive talent.
About IRC Global Executive Search Partners
IRC Global Executive Search Partners is a global professional alliance of executive search firms, united in their commitment to provide the highest possible standards in management recruitment services. With a growing roster of leading executive search firms across Europe, Middle East, the Americas, Africa, Asia and Australia, IRC Global Executive Search Partners has more than 300 accomplished executive search professionals in 80 offices across 6 continents.
Our clients range from large multinationals to middle market companies, and we have a track record of more than 30,000 completed assignments for 2,000+ clients in almost every conceivable industry segment and function. Ranked among the world's 3 largest retained search firms, IRC Global Executive Search Partners is an alliance that embodies the best of both worlds – Globally Connected and Locally Committed.
As a member company of the HR2B Group, IRC Vietnam has a long history of successfully serving business needs especially for HR related services. IRC Vietnam large team and national Vietnam presence allow us to serve a broad range of customers. Familiarity with the candidates and the companies in Vietnam is essential to success - and we have that knowledge, and will share it across the IRC alliance. HR2B has been serving customers in Vietnam since 2003. Our combination of international standard customer service and local knowledge has made us one of the top three human resource service providers in Vietnam.
Contact Information
Managing Partners
8@hr2b.com
+84 (0) 90 707 3388