On Sunday 8 May, 2016, at Lotte Hotel Hanoi, HR2B joined the "ACCA - 360 Success Expo". This is a professional career expo for the finance, accounting, banking, and investment sectors.
Over 50 leading multi-national companies attended to recruit the best candidates, and exhibit and promote their 'employer brand'.
Nearly 1,000 candidates attended. They were a mix of final year university students, first hop job seekers and professionals of up to 6 year experience. Each candidate was eager to show their passion and capability to develop their career path in finance, accounting, banking, and investment sector.
HR2B attended such events since 2003 as a trusted advisor to the community. For employers we help them understand what is available in the job market and how to seek out the hard to find well matched candidate. For candidates we provide advice on career change, and how to move to another role with another company in a professional way.
Here are some photos at the event: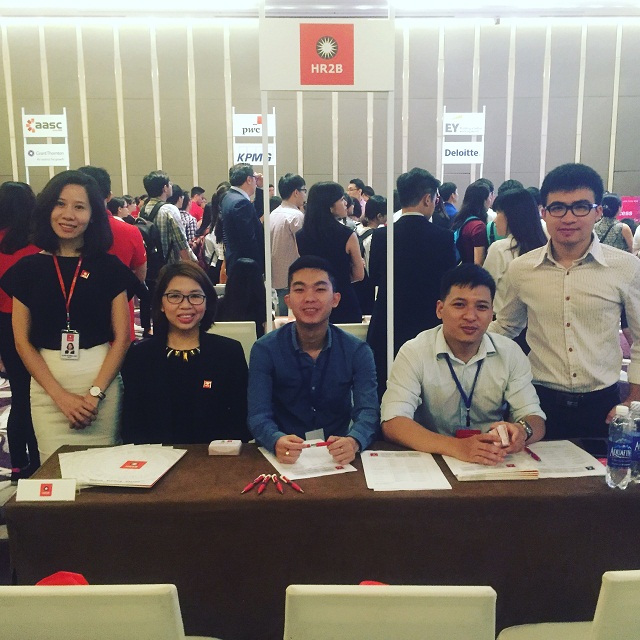 HR2B staffs in Hanoi office joined event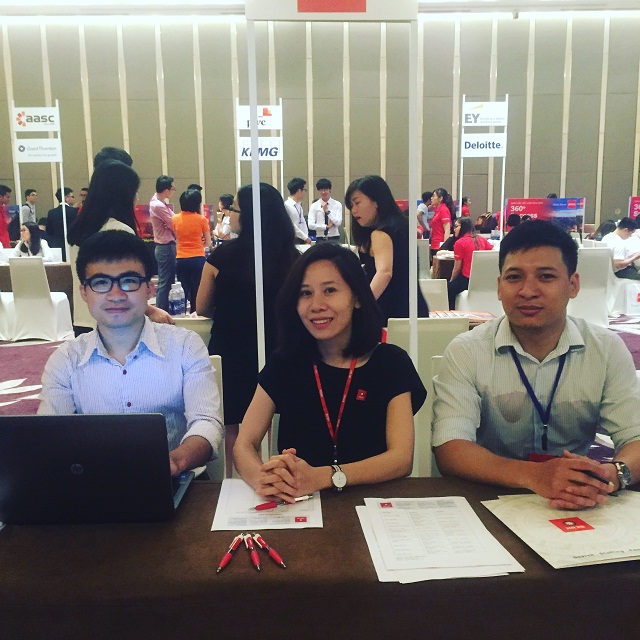 Professional executive search experts at event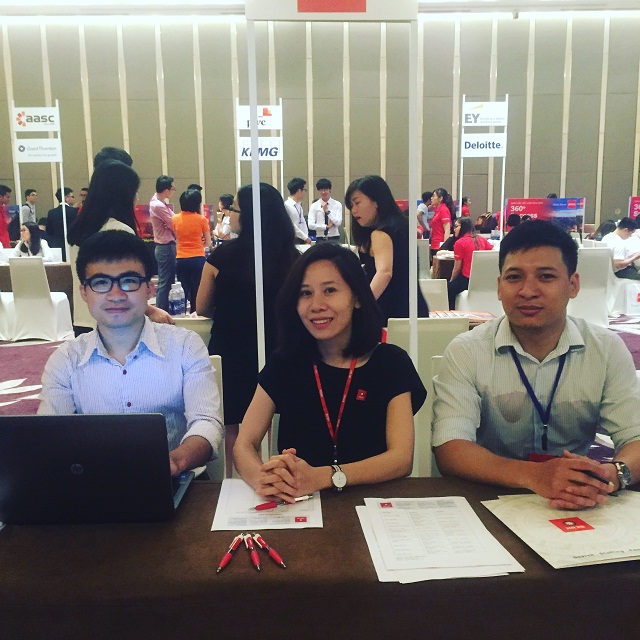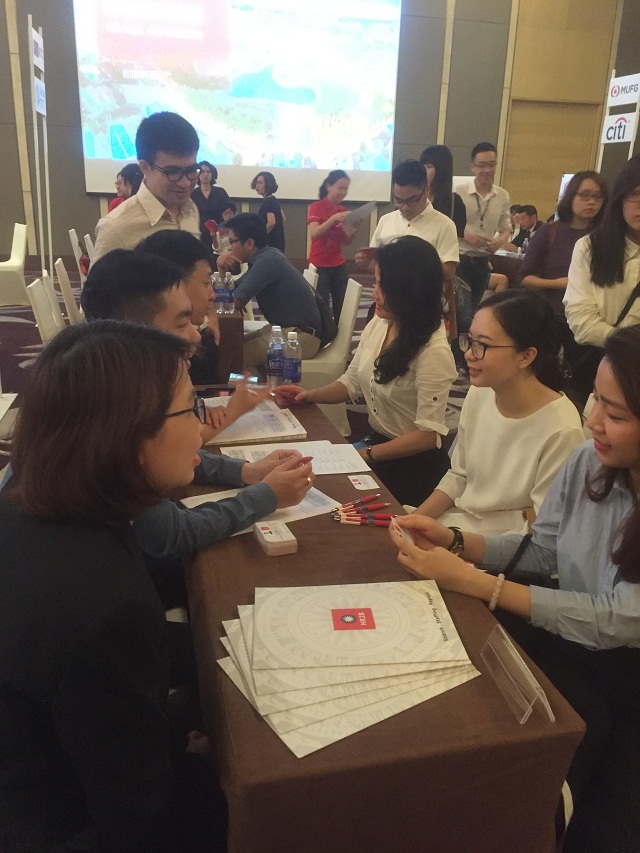 Young people actively joined HR2B booth and listened to expert's advice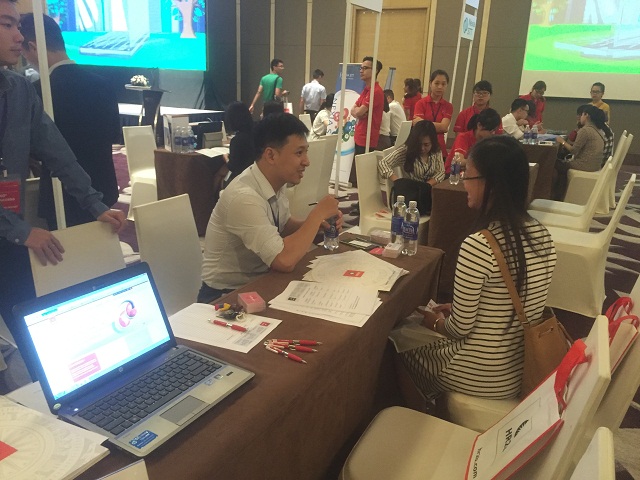 1-1 direct interview at event
At the end of the day HR2B strengthened our existing relationships the customers that attended the event. The 40 candidates we met will be matched with the 300 open job orders we are currently working on with 120 customers nationwide Viet Nam.