The VEAF is the Vietnam associate member of Ciett, the International Confederation of Private Employment Agencies, which is the authoritative voice promoting the interests of the private employment agency industry. Founded in 1967, Ciett consists of 47 national federations of private employment agencies and 8 of the largest staffing companies worldwide: Adecco, Allegis Group, Gi Group, Kelly Services, Manpower, Randstad, Recruit Co., LTD. and USG People.
Its main objectives are to help its members to conduct their businesses in a legal and regulatory environment positively and supportively; to promote quality standards within the staffing industry and standing against illegal providers; to develop a better understanding of the reality of the private employment services industry and to gain recognition for its positive contribution to better functioning labour markets.
The VEAF's goals are to share market knowledge of the private employment agencies industry in Vietnam to the community and stakeholders, conduct best practices, training for consultants in the industry and to establish a code of conduct within Vietnam.
Nicola Connolly, who is also General Director of Adecco Vietnam, commented: "There is a need for private employment agencies in Vietnam to help assisting to develop a functioning labour market in Vietnam. The goal of VEAF is to promote the message of Ciett in Vietnam and bring transparency and best practices to the Vietnam Employment Agencies Industry. We welcome all private employment agencies working in Vietnam to join VEAF so that we can work together towards shared goals."
General Director of HR2B Tom Vovers and Vice Director of VEAF commented "Member firms of VEAF commit to a professional code of conduct that Vietnamese and International customers can rely upon".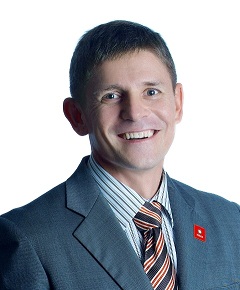 Mr. Tom Vovers - General Director of HR2B and Vice Director of VEAF