Government Connections
Over 60 people attended this special business luncheon at the Sofitel Plaza Hotel Saigon. Representatives from industry, the Labour Office and the HR Services community started the session with a review of the latest legislation.
Representatives from the Trade Union shared the latest on the new regulations on the Trade Union issue. EuroCham and HR2B discussed how companies were reacting to these changes. Topics covered included;
Trade Union rules and most impacting changes
How to best utilize Trade Union for your business?
How to well cooperate with relevant governmental offices?
The second part of the event was the panelist discussion with included these experts:
Ms. Truong Le My Ngoc - Head of Employment Division, HCMC Dept of Labor - Invalids and Social Affairs
Mr. Kieu Ngoc Vu - Vice President, HCMC Labor Union
Ms. Nguyen Thi Bich Hong - Deputy General Director, HR2B
There was a huge number of interesting questions from the audience, mostly focusing on the mandatory 2% employer contribution, and the use of funds held by the "National Trade Union" movement. People also wanted to know how to operate the Enterprise Trade Union within the company and combine this with current Employee Relations activities.
You can download Ms. Truong Le My Ngoc's presentation in here
Some event photos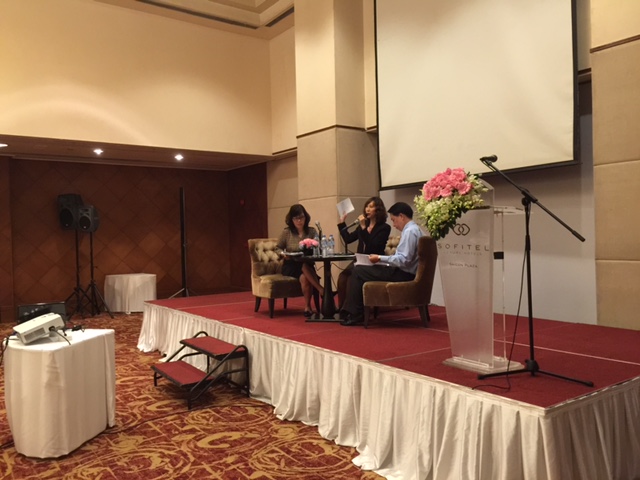 The panelist discussion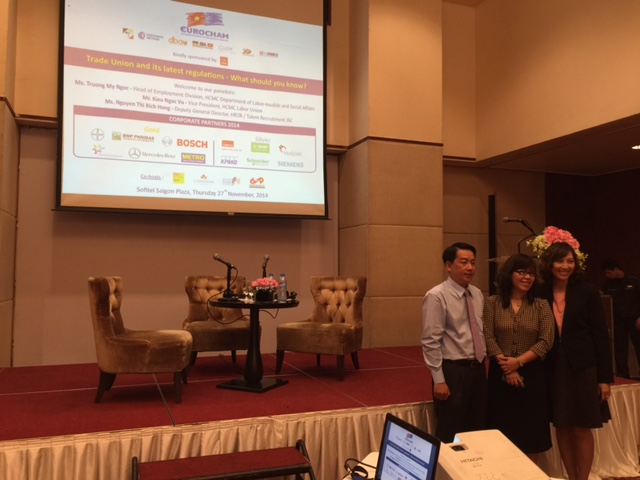 The panelist discussion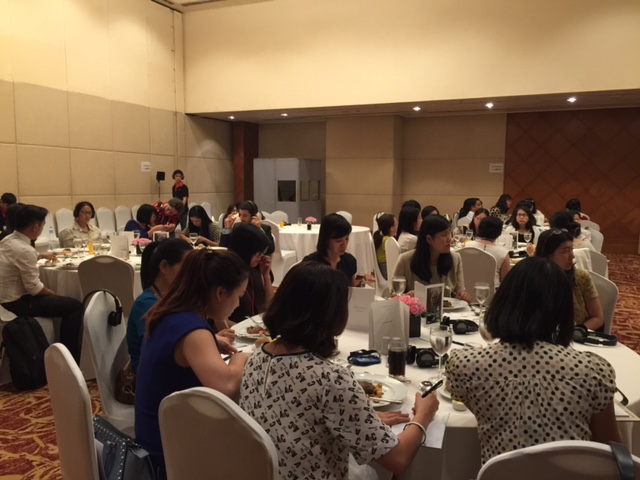 The attendees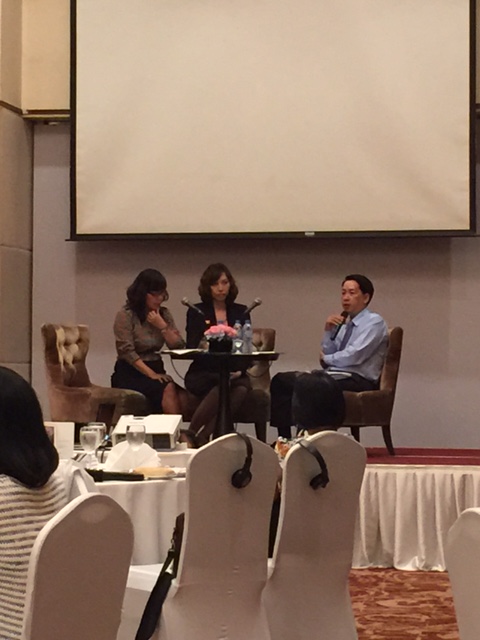 FQA between attendees and panelist discussion.