On the 30 November 2016, in BUV Campus, 193 Ba Trieu, Hanoi - in collaboration with British University Vietnam & HR2B - successfully hosted "Getting that Internship" seminar for 50 BUV student.
The seminar aims to sharpen employability skillsets for student as well as get them more prepared for their career and future.
Mr. Dang Quoc Cuong, Executive search specialist of HR2B were officially invited to speak as expert in recruitment filed.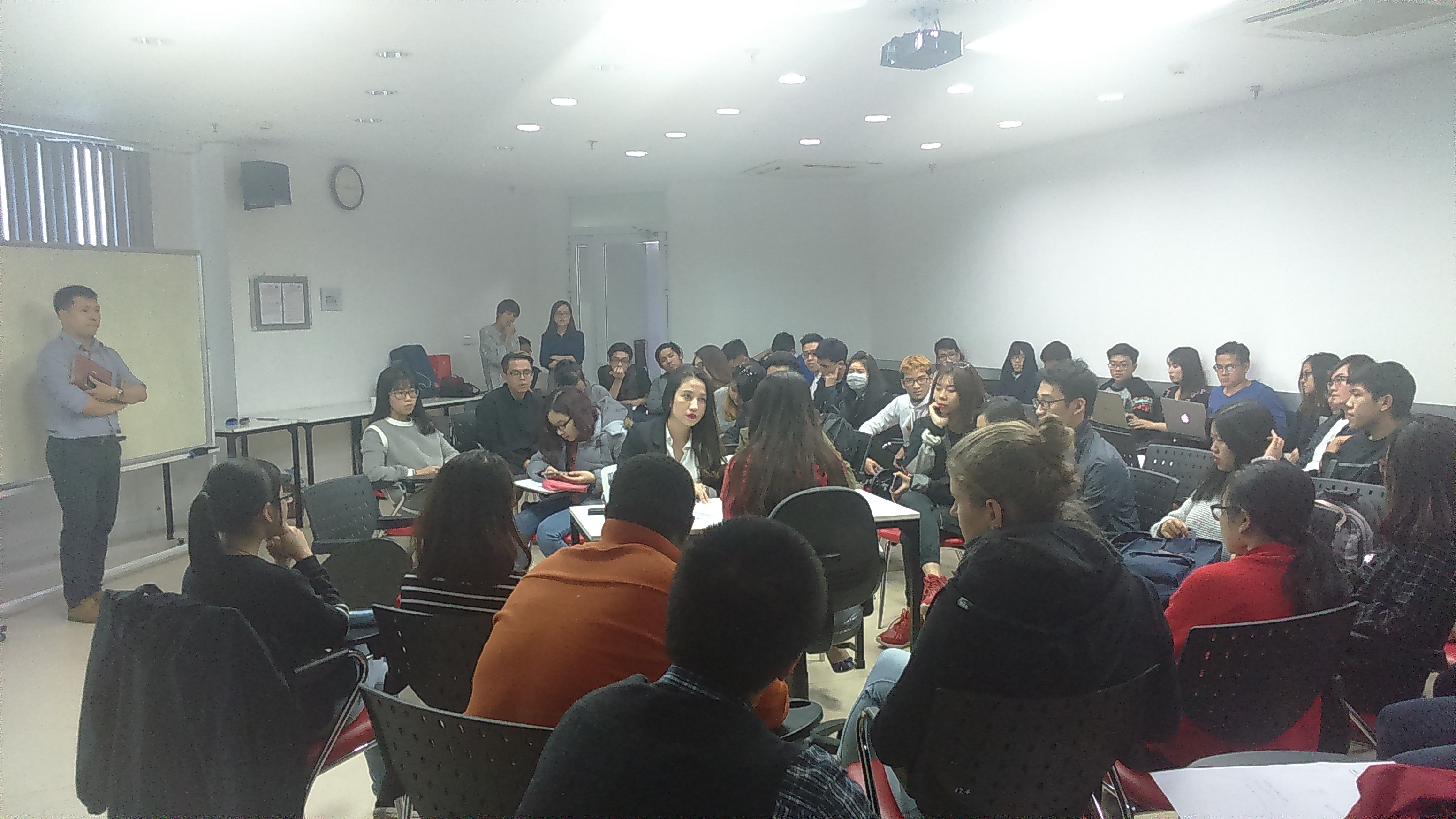 In the presentation, Mr. Cuong helped student understand the popular recruitment procedures, so that they can equip themselves in applying for an internship position. He also shared some tips in preparing CV which impressed HR people and easily get into the interview round.
During the seminar, student were divided into 10 groups to join a game designed to help students recognize common mistakes in CV and how to avoid them. After the presentation, the student were encouraged to bring their CV to join 4 mock interviews in Audit, Finance, Banking and Hotel Management.
Below are some photo at the event.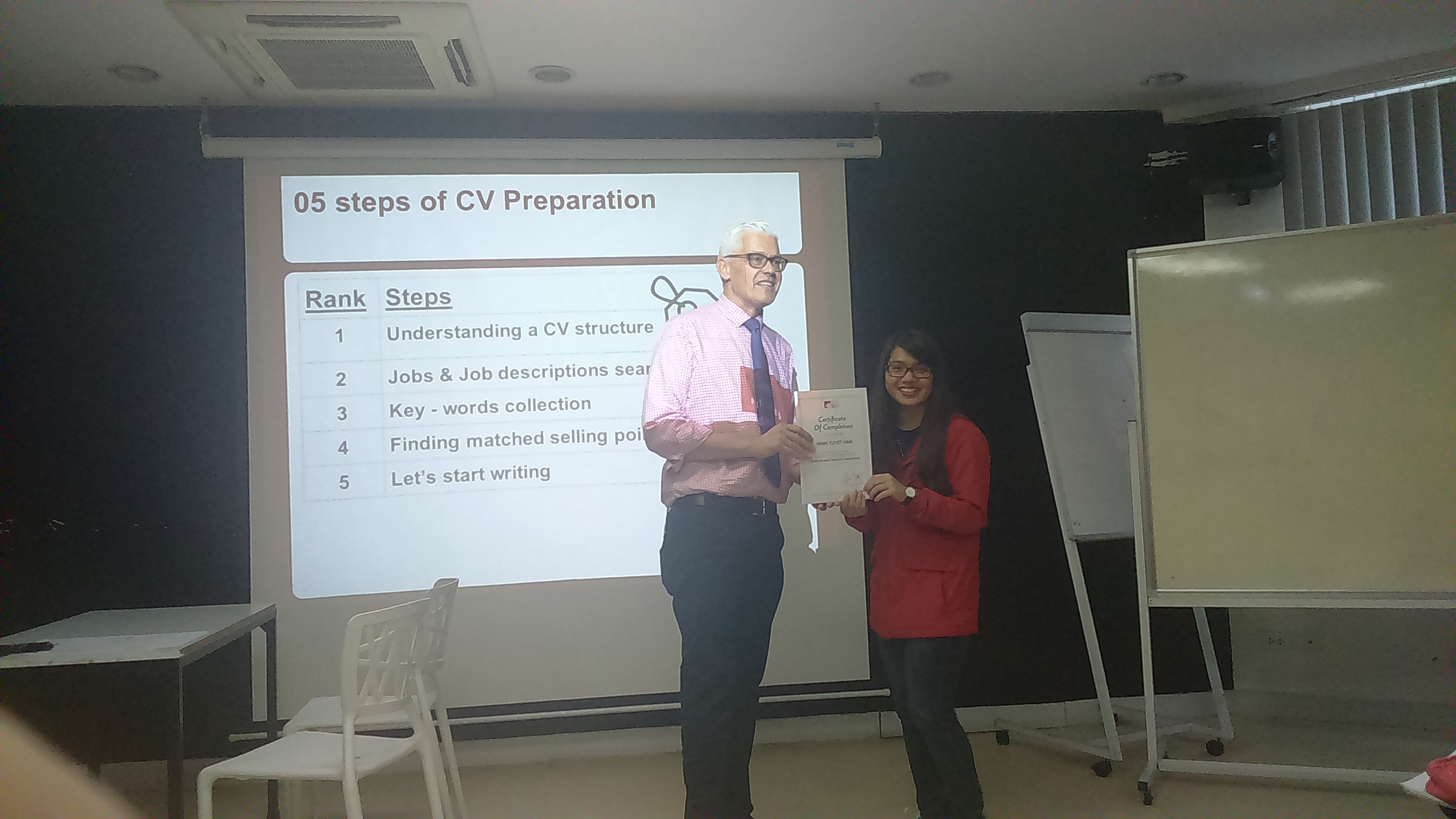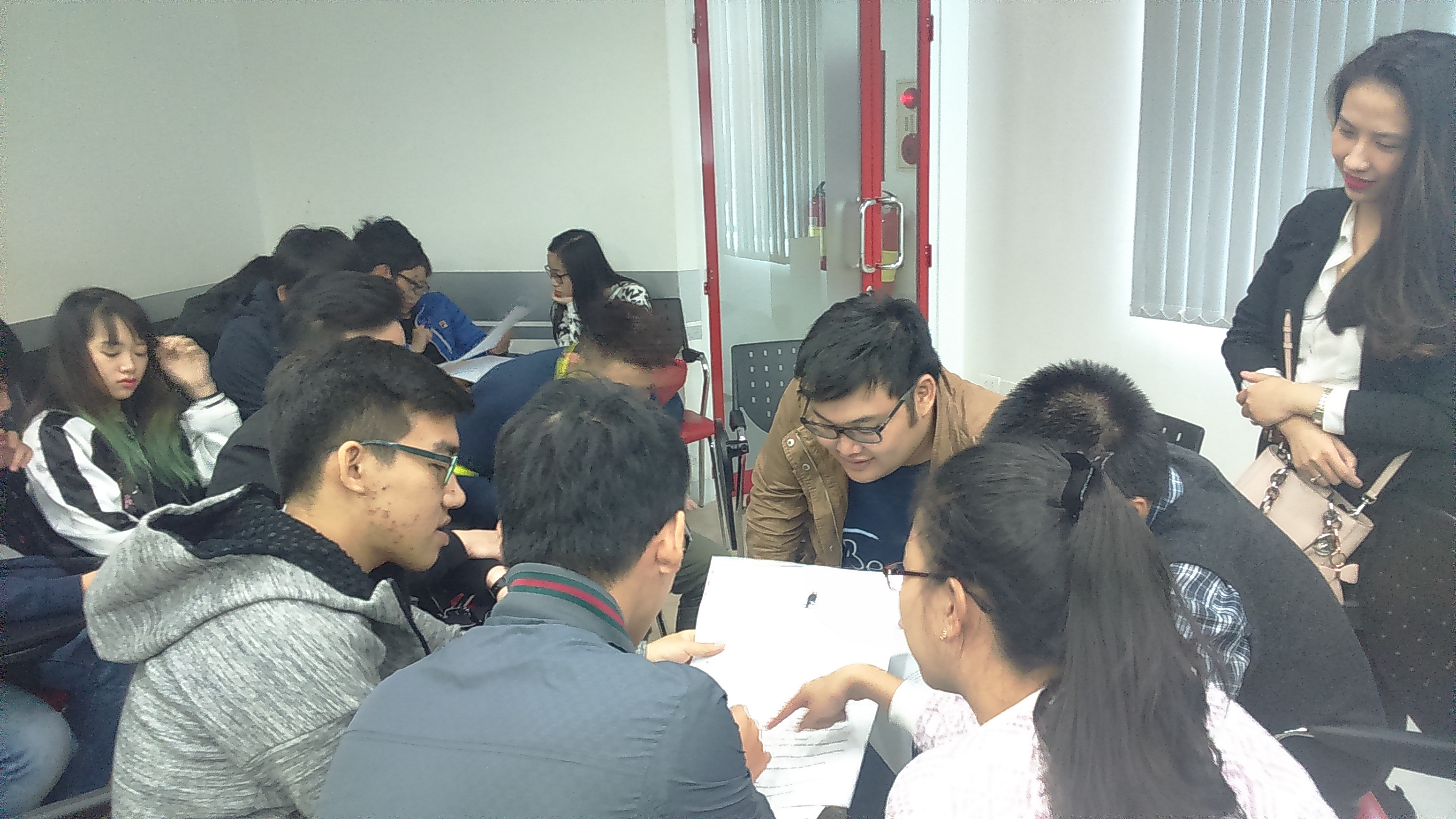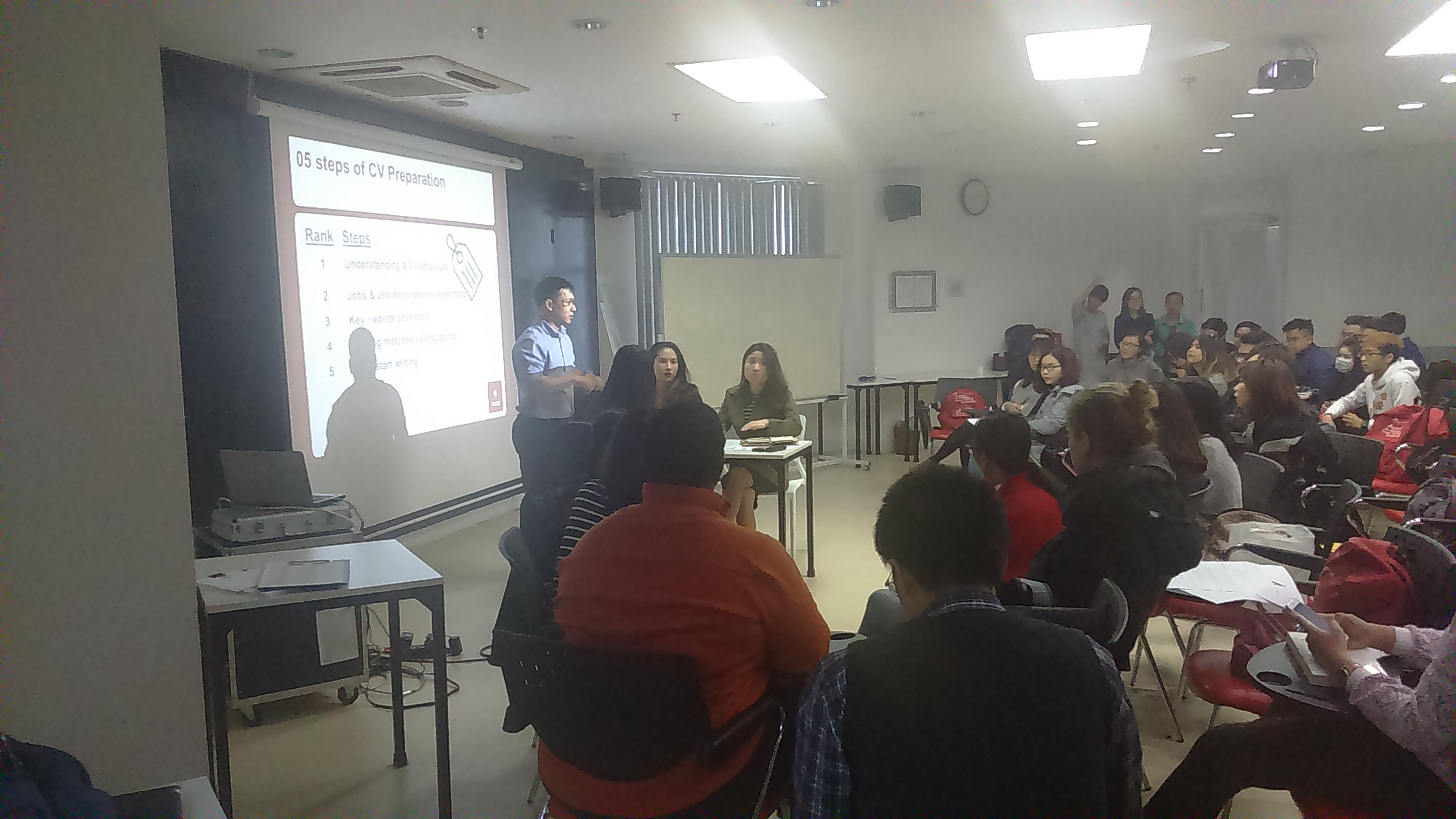 The event came to an end but we hope that BUV student will be able to know what should be prepared for their coming internship break and know how to deal with interview questions or situations with most confidence.