The online interview is becoming more common because of the effectiveness and value that it brings. This method has helped change the future of interviews. Most recruiters state that video interviews help saving expense, time, and resource strongly compared to face to face interviews. However, most of the candidates have never had a video interview before. Therefore, recruiters also need to have good preparation to achieve what they expect as well as better understanding interviewees during the interviewing process. In this article, HR2B would like to share some tips on how the online interview can be conducted successfully for recruiters.
What is an online interview?
Online interview is a Video Job Interview taking place remotely by using video technology as communicating media. The video interview is being applied more and more commonly and effectively in attracting talents, since it saves more time and expense compared to face to face interview. This method also helps eliminate geographic limits, supporting the automation in candidate filtering and improving the quality of recruiting management system.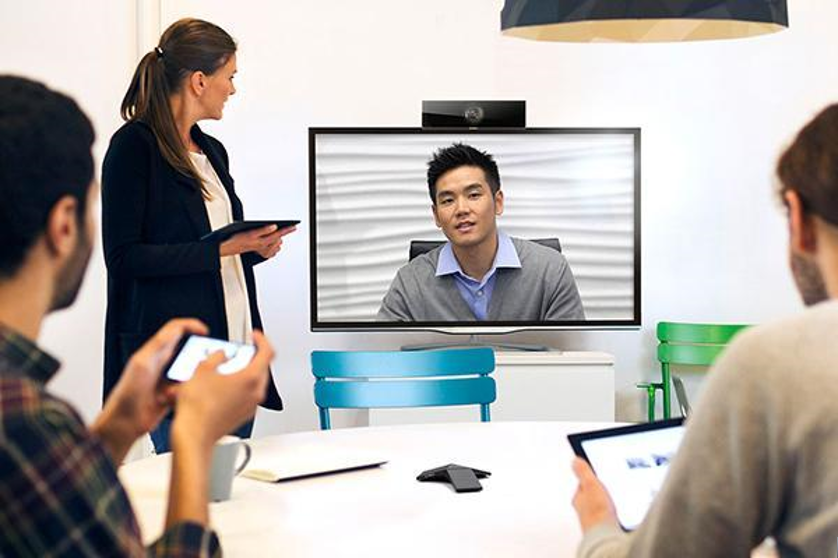 Online interview takes place remotely by using video technology as communicating media – Image: Internet
There are two types of common online interview being chosen by companies: one way and two way video interview.
One way video interview:

also called unsynchronized video interview, usually conducted in the first phase of online interview. Interviewer shall request all interviewees answering a series of questions. After that, interviewees record and send their answers via video interview base.

Two way video interview:

this is the most common video interview, also called synchronized or direct video interview. Interviewee and recruiters shall participate in a video call to start the interview process.
Tips for conducting a Video Job Interview for Recruiter
1. Participating the interview on time
Don't let interviewees wait is one of the first things you need to start a successful online interview. Participate in the video interview 5 minutes early and turn off your video function while waiting. This will guarantee your on time participant and you can continue working or arranging the space while waiting. Interviewees will appreciate your preparation.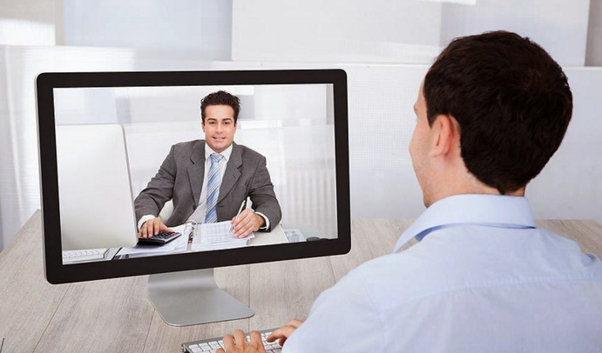 Participating the interview on time, interviewees shall highly appreciate your preparation – Image: Internet
2. Reasonable interviewing time
The most reasonable time for a video interview is about 15 minutes. With some questions that can accurately confirm the target, it is enough for you to have a true feeling about interviewees. Let's try some video introduction terms to invite interviewees showing themselves more friendly and openly.
3. Testing the equipment
Let's check the micro and your voice before the call. Video interview's main communication is by vocal, so guaranteeing the best sound is utmost important. You can record the call in advance to test the voice, tone, and way of expression so that it is most suitable since this is the impression interviewees shall feel.
4. Understanding recruiting target
An important thing for a successful online interview is to define what you expect from an interviewee. If you want to know the interviewee's soft skill, ask questions about himself. If you want to test his knowledge, ask specific related questions and state examples.
5. Understanding the interviewee's background
You need to understand the interviewee's background before starting the online interview. This will make it easier for you in stating questions to determine interviewee's skills. You can conduct a one way interview beforehand to ask interviewee recording a video introducing himself as well as the things you want to more understand clearly. Therefore, you can quickly filter and understand their experience of chosen interviewees to conduct the two way interview.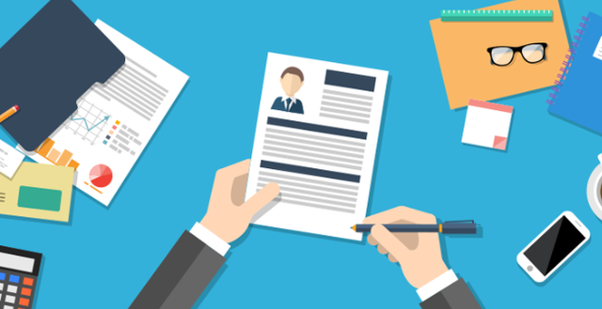 Understanding interviewees' background shall help recruiters better stating questions – Image: Internet
6. Stating questions to determine interviewee's skill
In this phase, you need to prepare the questions related to any concerns you spend on interviewee. Prepare suitable questions beforehand on specific actions or situations. Consider stating a problem or an open question before the interview, and the things you expect the interviewee to present in answers.
7. Creating comfort a job interview
By surveying thousands of candidates, 95% interviewees are happy with video interviews and ready to do it again. In order to have this comfort, you should create the most relaxing feeling for interviewees by regular smiling during the interview. Or maintaining eye contact to show them your attention. And when the call ends, let the interviewee know what to do next, this is considered part of your goodbye.
8. Clearly and consistently communication
Sometimes, interviewees might be busy or forget to check their email. You can send text messages or make a phone call to notice them, but let be gentle.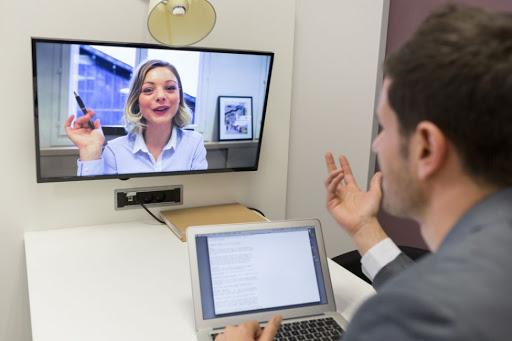 Always being consistent in each word when interviewing shall help interviewers showing their professionalism – Image: Internet
Last but not least, you must always be consistent in each word during the interview so that interviewees can see the professionalism and highly evaluate the chance you present them.