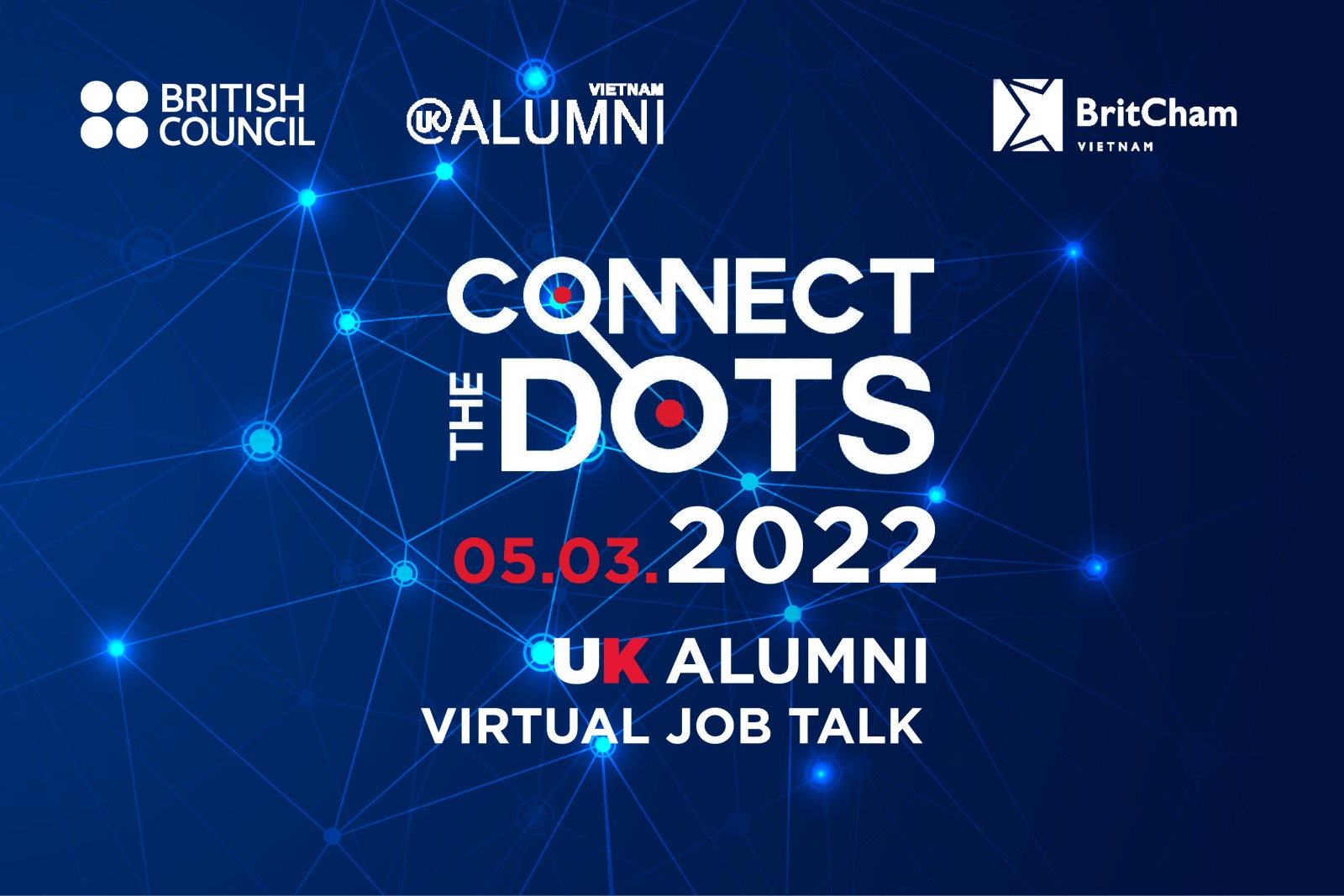 Connect the Dots is an extremely helpful event for UK alumni from Vietnam to find a suitable job after graduation. This year, British Council partnered with BritCham Vietnam to bring this event back virtually with even more exciting items.
This March, UK alumni will have the opportunity to listen to Recruitment experts from HR2B and Virtual Internships as well as interact with representatives from some of the most desired workplaces in Vietnam including PwC, Standard Chartered, NashTech, SCC, Unilever, and Prudential. There, they will gain a better understanding of the job market in the country and get prepared to land an ideal job.
Event Information:
'Connect the Dots 2022' – UK Alumni Virtual Job Talk
Register now to guarantee a slot at this event.
For more information about the webinar and registration, please visit our website or contact Toby at
tuan.thieu@britchamvn.com
#JobTalk #JobOpportunities #Vietnam #UKAlumni @british council