On Wednesday 6 July 2016, at New World Saigon Hotel 76 Le Lai street, District 1, the event "Is outsourcing right for your business" was held successfully by HR2B collaborating with Eurocham.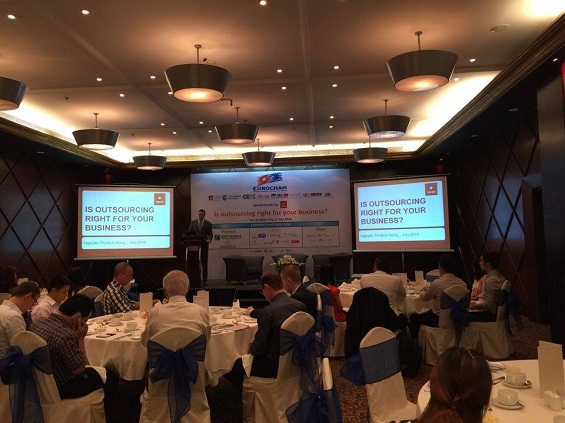 Ms. Nguyen Thi Bich Hong, Managing partner of HR2B and Ms. Nguyen Thuy Hang, Managing partner of Baker & McKenzie were officially invited as experts in staff outsourcing industry. After their formal presentations, the experts answered many questions from the 47 attendees.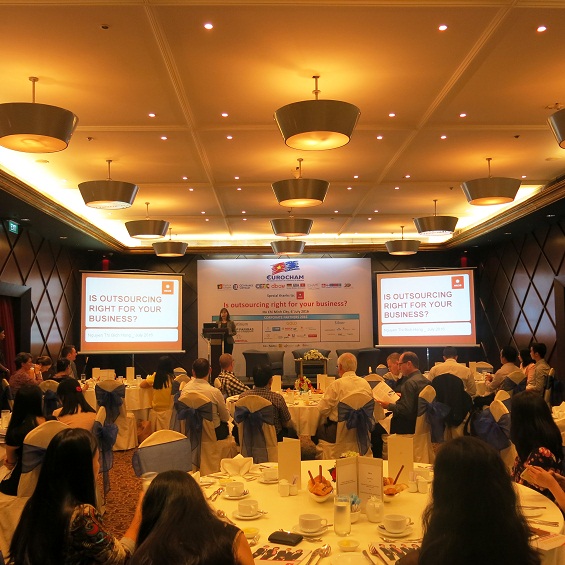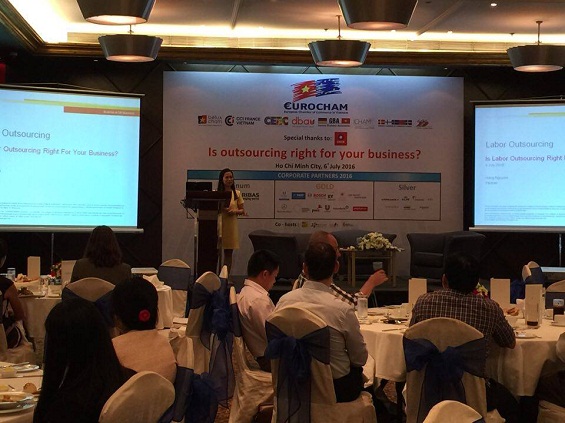 Staff Outsourcing has become a major trend in human resources management in Viet Nam recently. Enquires for Staff Outsourcing services have more than doubled. The type of staff being outsourced has move from workers to sales, customer service and professional staff. Companies are turning to outsourcing as a way to save time and energy to concentrate on core business. The legal basis for Staff Outsourcing is now clear.
There was a good deal of discussion on how to choose a good service provider. Attendees also discussed how to integrate staff outsourcing services with other HR management strategies. Proposed changes to Decree 55 legislation were also detailed to the group.
Below are some photo at the event: