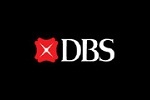 Vo Thi Phuong Thao - HR
DBS Bank
Ho Chi Minh
Search
20 November, 2014
I already knew about HR2B for long time ago, as among the strongest service in human resource market. That is the reason why I suggest my boss to use HR2B when my company need to recruit for the manager level which we searched few months but could not find out the suitable candidate.
And HR2B does not make us disappointed, Ms Van sent us some rather good candidates with close qualify our requirements and deep experience in specific industry. Moreover, the expression point is the candidate reports from HR2B, they are so detail analyst on the candidate's working and show the comments from HR2B as well. They are so useful for us since I can more understand about the characteristic, experience, expectation… of the candidate and of course easier to select.
Generally, I would like to thank to HR2B in quick supporting us on the recruitment and giving the helpful consultant. I wish HR2B will expand more and more in the market and become the TOP agency in Vietnam.