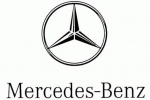 Vo Thi Hanh Thuyen (Ms.) - Manager, Recruitment, HR Policies & Guidelines
Mercedes-Benz Vietnam Ltd.
Ho Chi Minh
Search
29/12/2016
Only some days left, then a New Year will come very soon. I would take this occasion to say big thank to your support. I have worked with many recruitment agencies and HR2B is such a wonderful change. You are very prompt and professional in communication as well as always ensures the recruitment process moved continuously and smoothly. I even received a follow up call to see how your candidates settling into the jobs. I have no hesitation in recommending HR2B to other partners or friends.