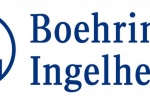 Ngo Thi Cat Tien - N/A
Boehringer Ingelheim
Ha Noi
Payroll
29/12/2016
Thank HR2B for always support Boehringer Ingelheim Animal Health and Boehringer Ingelheim RO in 2016!
1. Ms Thuy always gives quick response and supportive
2. Ms Phuong is always enthusiastic, support us for all the reports and we are so satisfied with HR2B services
Merry Christmas to you and your beloved !