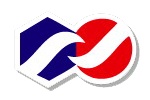 Ms. Tran Thi Thanh Thuy - Operation Management
Southern Taiwan University of science and technology
Hanoi
Candidate
03 October, 2018
Hi Mrs.Duong Dang
I'd like to take this opportunity to thank you for the valuable assistance you've given me during my job search.
You have generously shared your expertise and experience with me, and I truly appreciate the support and the networking contacts you have given me during this time. I believe that, because of your assistance, I am better prepared to find my next position.
I truly appreciate the time you spent to help me, and I'll let you know what happens. Please let's keep in touch – I'd be happy to provide a glowing reference or evaluation for you should you ever need one.