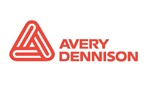 Ms. Nguyen Van Bao Tran - Customer service Executive
Avery Dennison Vietnam
HCMC
Candidate
02 April, 2018
Dear Chi Hong,
Whenever I feel grateful to have a job at such a good company like Avery Dennison Vietnam, you are the person appears on top of my mind.
Your enthusiasm at work and high working ethic are the most valuable for candidates to feel confident for their job preparation.
I could not have made this so far to this point of my life without your encouragement.
You are doing the job that leaves positive footprints to the labor market in general and to personal's experience in detail, which I call a planter.
Hope you can keep going without loss of enthusiasm and motivational energies. Give more, win more, achieve more!
Your faithfully,
Eden