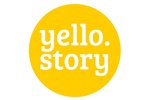 Ms. Nguyen Thi Hong Hanh - Korean Interpreter
YelloStory
HCMC
Candidate
02 May, 2018
This is the first time I applied CV through HR2B to find another job but I was really impressed with your kind support and instruction about everything. Firstly, your working attitude is very professional, you provided me very full information about company and job description also, reminded me the interview schedule and give me many reference documents to help me prepare for the interview.
Secondly, you followed up the candidate and listen to me all the time, and support me to have the answers for all problems I was confused about the new position.
Thirdly, you gave me a highly reliable feeling that I am not alone, I have you beside to support me everything whenever I need. It was a wonderful feeling and very special for candidate before official interview time.
Thanks to you I had a good interview and successfully to join new company.