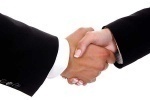 Ms. Nguyen Quynh Trang - Senior HR Executive
Confidential
Hanoi
Candidate
05 March, 2018
HR2B brings great opportunities for me to connect with strong suitable companies. Help me come close to my dream job. Thank you so much for all the good things you give.
HR2B team is excellent. I want to say thank you for all of you especially Ms Anh Pham , she was very supportive and gives me a lot of useful advices during and even after my application process.
HR2B was unbelievable helpful to me when I want to looking for a new working opportunity or need some advices for my career. The consultant team of HR2B definitely get my trust.
I am writing to express my gratitude to Anh Pham who helped me successfully get the Senior HR executive position in Adaptis Gmbh. I especially appreciated her fast response, prompt follow-up, and coordination in a timely and efficient manner.
When I decided to make a slight change in my career path I was a little overwhelmed because there are many executive search companies in Vietnam. However, after all I have chosen HR2B to work with and the result shown that I totally did the right thing.
I will strongly recommend HR2B to our friends and business contacts, if they have any recruitment and human resources needs.
Ms Tu Anh gives an amicable impression from the first time I work with her. I found it very easy to approach her and she was always willing to cheerfully support to me, even after work hours. Also, she always take care and give well-timed advices. Thank Ms Anh Pham so much for all her help.
Sincerely, whenever I hear of friends or contacts looking for new job opportunities, Ms Tu Anh would come to my mind at first instance. HR2B definitely is a good recruitment company that I would refer friends to!
HR2B consultants are one of the best recruiters I have ever encountered on my career journey. I feel that they support me like friend with friend, not just like a headhunter with the candidate. On the whole, I believed that with the talent team HR2B will be more and more stronger in the future.
I had a very pleasant working relation with Anh Pham. She was able to assist me in engaging with my potential company and address all enquires that was raise during the interview process. Fast respond, good follow up, and makes the interview process smooth and pleasant. Definitely a company worth recommending.