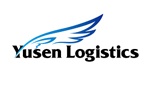 Ms. Huong Nguyen - Deputy General Manager
Yusen Logistics
Hanoi
Search
05 March, 2018
Thanks for the great support from HR2B. We appreciate your effort in finding the right candidates for our company. HR2B's candidates are really good and hope there will be more potential candidates in the future.
This is the first time Yusen Logistics have cooperated with HR2B and we have experienced the professional, trustful, and effective services delivered by consultants of HR2B. Because of their good services, HR2B will be our first choice when choosing an executive search company.
Working with HR2B is a nice experience for me. Sincerely thank you for your enthusiastic support in finding the right candidates for my company.
I have cooperated with HR2B in quite a long time. From my perspective, I evaluate that they always bring the high level of quality services for customer and conscientious consultant for candidates
Thank team for the new good candidate. Hopefully that this talent guy will stay with my company in long time as same as other ones from you.
Customer-oriented mindset is an unique thing which makes HR2B different from other HR consulting companies. Yusen Logistics appreciates it and we definitely will call on your services again in the future.
Kindly send my big thanks to Trung and HR2B team, we are very happy with the candidates whom you help us get in.
I' m very satisfied with the candidates from HR2B, your company actually have a great consultant team who successfully delivered the company services.
I have worked with Mr Trung for some job orders, he is always professional and give us many useful advices. Kindly send thank you note for HR2B and Mr. Trung.
Yusen Logistics highly recommend HR2B because of their great services. My company have filled many important positions thank to HR2B's consultant. Thank HR2B team very much.