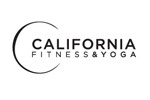 Ms. Dang Thi Thanh Trang - HR Manager
California Fitness & Yoga
Ho Chi Minh - Vietnam
Search
15 August, 2013
HR2B understood our needs and helped us find right people. It's the most important value that makes me satisfied with HR2B Executive Search & Selection service.
Yet the candidates have strongly determined commission in their long term contribution that can be evaluated by their hard working for the growth of the organization now.
HR2B candidate resources are trustworthy and high-qualified. I've often introduced HR2B to friends and some other peer companies.