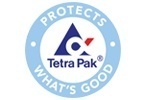 Mr. Tran Minh Tam - Senior Project Engineer
Tetra Pak
HCMC
Candidate
03 October, 2018
I got recommended by a friend to get in contact with Tam (at HR2B) for finding a role in F&B segment.
I could find her as a knowledgeable, committed and very professional recruiter from my approach.
Within a short period, she has recommended me to the company at where I eventually got an offer.
I'm so grateful for her perseverance and expertise in finding the position that right fit to me.
I would highly recommend Tam and HR2B to my friends and colleagues. Once more, thanks Tam.