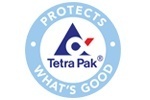 Mr. Tran Le Dat - Technical Trainer
Tetra Pak
HCMC
Candidate
27 June, 2018
Hi Tien,
I think you are a best headhunter because you always care anything about the candidate (the health, the job...)
And your service already help me to found a better job than the old job. I really thank you about that. Because i don't have many times to find the good jobs to apply, and don't have many informations for the good jobs.
In the future, i think i will co-oparate with your service.
Thank you Tien,
Have a good day.