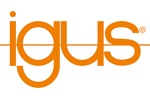 Mr. Nguyen Quang Hoang - Country Manager
IGUS Singapore
HCMC
Candidate
02/05/2018
Hi Thuy,
How are you.
I am writing this email to say thank you, after meeting you, you consulted me about remaking CV, how to respond about my CV in the interview.
I have just finished the interview, at an US company specializing in air compressors, which is about to open an office in Vietnam.
At present, they are conducting the reference check and asking me to provide my bank statements. These are just like what you consulted.
Well, a few lines to let you know.
Truly thank you very much.