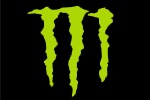 Mr. Nguyen Minh Chi - Technical Service Manager
Monster Energy Vietnam
HCMC
Candidate
27 June, 2018
First of all I would like to express my thankful for your great support during my application process for Technical Service Manager at Monster Energy.
Below are my comments about your service:
1. Quick response.
2. Closely monitor and follow up.
3. Valuable advices
4. Good support.
Again, Thanks for bringing me a great chance to get a great job at Monster Energy.