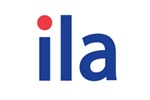 Mr. Mark Godwin - Deputy General Director
ILA Vietnam
Ho Chi Minh - Vietnam
Search
15 August, 2013
ILA has used the services of HR2B for a number of years now and we have formed a close working relationship with them.
Recently we tasked HR2B with selecting suitable candidates for a senior level position, which we knew would be no easy task, given the market and our high requirements. From the outset HR2B were expeditious and very thorough in liaising with us to identify our precise requirements.
During the whole process HR2B worked closely with us to make sure only resumes of suitably qualified candidates were presented to us. This meant we didn't waste any time interviewing unsuitable candidates.
Throughout the process HR2B were highly professional, efficient, gave us expert advice and saved us a lot of time and money.
We look forwards to working with HR2B in the future