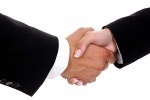 Mr. Luu Khuong Thoai - Senior Procurement Specialist
Sun Life Vietnam.
Ho Chi Minh
Candidate
16/01/2017
HR2B's services are timely and professional. I was introduced the job opportunity with Sun Life Financial in last October by Vinh. During the my work, I faced with a lot of troubles and in the meantime Vinh who encouraged me and helped me solve problems related to work and how to address to work fine.
I am very grateful to the sincerity and commitment of Vinh for candidate like me. I appreciate his responsibility for supporting the candidate. And I am honored to be working with people who have the expertise and professionalism in their work as Vinh.
One more time, thank Vinh so much and wish you success in your work.