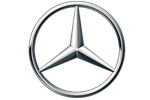 Mr. Le Dong Phong - Manager, Region South/Central
Mercedes-Benz Vietnam
HCMC
Candidate
27/06/2018
I would like to thank you for supporting me to find a suitable job at Mercedes-Benz Vietnam.
I am satisfied with this job. Besides providing a professional working environment, many opportunities for self-improvement, Mercedes-Benz has very good benefits policies. The time from applying to the start of work is quite long (15 months), I am very grateful that Dieu supported me persistently and enthusiastically.
Overall, I am satisfied with Hr2B's service this time, and I will definitely recommend your company to other candidates.
Wishing you continued success!