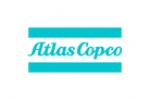 Kha Manh Phi - Human Resources Manager
Atlas Copco Vietnam Co. Ltd.
HCMC
Payroll
09 November, 2022
Our company receives good payroll service process by HR2B, from monthly processing, to SHUI handling, to PIT, to communication with the employees. The staff have good knowledge of the labor laws and open to communication with our business to have better way of cooperation. They act fast on our request and willing to invest in technology to make the business process faster.