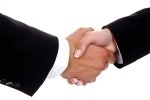 Gina C. Gonzales - HR Specialist - C&B
Dole Asia Company, Ltd.
International
Other
20/06/2017
We greatly appreciate your dedicated service to us since 2013.
Totally satisfied with your timely and accurate payroll reports and the very accommodating Ms Lê Mộng Thùy and her team. Excellent service HR2B. Thank you.