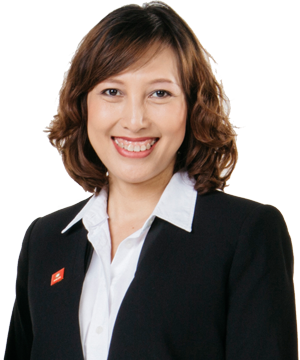 Bachelor Arts, Pedagogy University Hanoi 1992
Major: Psychology & Education
Member AmCham / Eurocham Viet Nam
Ms Hong started her career in Human Resource Management in 2000. She was incharge HR role in Merck & Co., a US pharmaceutical company. Early 2003, she became HR Manager and Director role in various industries of Advertising and Retail and Financial Services.
In November 2005, Ms.Hong joined HR2B, an HR service company, as Branch Manager Hanoi and successfully set up the office and Executive Search/ Recruitment team there. In 2007, she returned to HCMC to lead and develop this larger Recruitment/ Executive Search team. In July 2010, her role changed to Business Development Director, covering HR services. In January 2015 her role was changed again to Managing Director HR2B Global, the Retained search business. In January 2018, she was promoted to General Director to lead HR2B business in Vietnam.
As an active member of American Chamber of Commerce, Euro Cham, and the Vietnam HR Associations in Vietnam, Ms.Hong has developed and maintained a strong network in the HR and business community nationwide Viet Nam.
HR2B is a professional services firm focussing on Human Resources management in Vietnam. The combined experience and expertise of our management and staff brings high value added service to our customers, who are usually leaders in their industry.
← Team