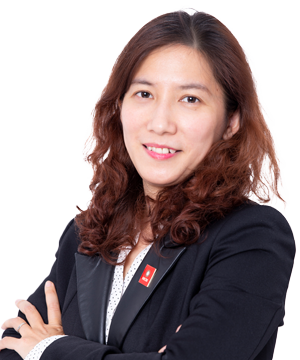 Business Development Manager
Major in Computer Business – Hanoi University of Technology 2005
After graduating, I worked for a Smart Card company as an assistant and a tester of Solution Group for 2 years.
In Mar 2009, I joined Hr2b as a Payroll Specialist. Interested in numbers make me easy to integrate to payroll area and with background of computer business, I am easy to touch Hr software.
HR2b give me a chance to develop, improve ability and work with many kinds of clients in many industries in order to provide best services at my best. From Jan 2014, I was promoted to be Senior Payroll Outsourcing and from July 2016 I was promoted to be Payroll Team Leader and from Jul 2017 I was promoted to be Head of Compliance
Beside, I enroll HR courses and joined in HR club to get more knowledge to develop my job such as: Labor Code applied in the Enterprise, Developing and Practicing Compensation System, Management Through Human Relations Program, Leadership,….. With my knowledge and sincere effort, I can complete all the requirements and bring to HR2B the best values which a professional staff can do.
HR2B is a professional services firm focussing on Human Resources management in Vietnam. The combined experience and expertise of our management and staff brings high value added service to our customers, who are usually leaders in their industry.
← Team