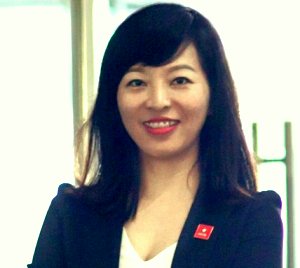 Bachelor of Law, Hanoi University, 2001
Lawyer Certificate, 2009
International HR practices Certificate, 2011
Crestcom training, 2012
The author of "Để Không Bao Giờ Thất Nghiệp" book
Holding Bachelor Degree of Law, I started my career as an Employee Relation and Recruitment Supervisor for a Malaysian entrepreneur. With regard to my well-developed skills in working overseas, I manifested desire for a better condition of professional in environment, especially with HR2B.
Joining HR2B in 2006, I have successfully recruited more than 130 talents, fulfilled various positions from Executive to General Director. I am specialized in recruitment consulting, talent - opportunity matching and excellent client service. Moreover, I am not only conversant with Vietnamese labor market, but also have access to strong candidate and client network. Currently working as Director of Executive Search and Selection Nationwide in HCMC and Hanoi, I am responsible for maintaining and developing a team of 40 outstanding consultants, who are specialized in Manufacturing / Industrial, FMCG, Finance, Insurance and IT / Technology. Together, we are on the way realizing the goal to be the best effective executive search firm in Vietnam.
HR2B is a professional services firm focussing on Human Resources management in Vietnam. The combined experience and expertise of our management and staff brings high value added service to our customers, who are usually leaders in their industry.
← Team