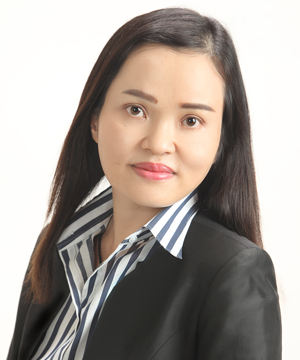 FMCG/Pharma - Recruitment
Bachelor of Linguistics, Major in English
University of Sciences Hue City
Bachelor of Business Administration
University of Economics Ho Chi Minh City
After graduating from the University of Sciences (Hue City), with a Bachelor Degree of English, I started my career with Vietnam Singapore Industrial Park Joint Venture in Customer Service for almost 6 years. In 2005, I joined Manpower Consulting Company as ESS Manager for almost 7 years and in charge of recruitment positions in different industries such as pharmaceutical biotechnology, real estate, FMCG and manufacturing. In 2012, I worked for Magnolia Company as Account Manager cum Office Manager and in charged in recruitment for all positions for the company for 5 years.
I joined HR2B in 2017 as an ESS Manager focusing FMCG and Pharmaceutical Industry. During the time working here, I have made many placements of manager and professional level staffs.
With passion in the recruitment sector and good communication, matching and customer service skills, I enjoy getting results for our clients when successfully introduce ideal candidates as their recruitment requests.
HR2B is a professional services firm focussing on Human Resources management in Vietnam. The combined experience and expertise of our management and staff brings high value added service to our customers, who are usually leaders in their industry.
← Team