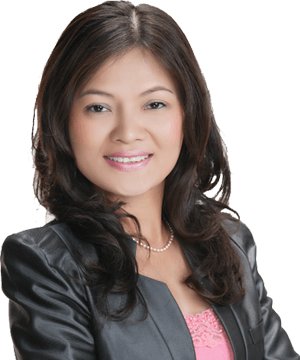 Bachelor of Banking University of HCMC, 2004 and Economics University of HCMC, 2008
Chau holds two BA's Degrees of Banking and the University of Economics HCMC with major of Credit-Finance & Accounting. She is qualified of several professional certificates of Advanced Accounting, CA and gets familiar to VAS, IFRS and ERP/ Sun system, Exact and Core Banking.
After her graduation, Chau has spent over 5 years on Accounting and Finance for Government, J.V and Foreign companies with various industries in trading, servicing and manufacturing.
Chau has presented her solid experience for 5 years holding the positions of Ass.Finance Manager with HIECC Management Co., (PICO's Group) and Office Manager with American Chiropractic Clinic Inc. There, she was also in charge of supervising all accounting, finance, HR and admin activities, which led a big team in different environments and industries. She used to manage a big team from 5 to 15 members including CA, Assistant Managers, Supervisors. She has successfully recruited many management positions and re-structured Accounting/HR systems for process procedures, policies, collective agreements, C&B, benefits scheme, etc.
Chau enjoyed nearly 1 year as Deputy Operation Manager for An Lac Sub Branch of HDBank. Her role as acting Operation Manager (15 staff) was to manage all multi-tasks, activities, responsibilities for P/L, business performance, and so on.
For the time being, Chau accompanies HR2B since July 2009 as ESS Manager. Her responsibilities are for account management, business development & talent acquisition, and more. She has been managing a professional team focusing in Banking and Financial Servicing industries. With more than 8 years with HR2B, she has successfully placed more than 100 senior management positions as CFO, FD, FC, FM, CA, Internal Audit Manager, Investment Manager, Country HR Manager, CEO, Regional Business Controller, Head of Sales, Marketing Director, Business Development Director, Head Overseas Remittance, Country Manager, ...etc
HR2B is a professional services firm focussing on Human Resources management in Vietnam. The combined experience and expertise of our management and staff brings high value added service to our customers, who are usually leaders in their industry.
← Team