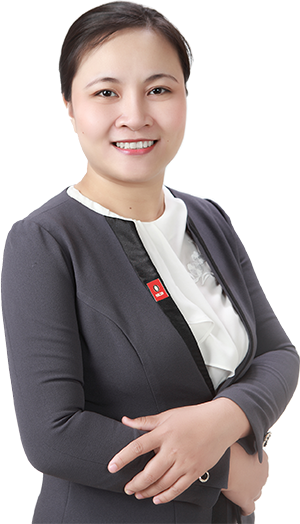 Staffing Outsourcing Service
2005: Certification of Civil Aviation Center Of Vietnam.
2012: Bachelor Of Business Administration Of University of Economics
2015: Certification of Human Resource Professional from BCC Academy
2018: Certification of IHRM (International HR Management) course from Pace
After graduation from Civil Aviation Training Center of Vietnam in 2005, I started my career as a Ticketing Officer at Hai Van Co,Ltd. for 3 years. This position helped me to improve the Customer Services skill a lot. After that, I wanted to explore my working abilities in a Global working environment so I joined Pemara Labels (Vietnam) Ltd in 2008. At Pemara, I started as Personal Assistant to Group Managing Director. After 4 years, I was promoted to Human Resource Manager. I was in charge of all HR functions, including: Recruitment, Training & Development, Benefits & Compensation, Employee Relations, and Performance Management.
In 2018, with a desire to improve my knowledge in International Human Resource Management, I attended the IHRM (International HR Management) class from Pace - The world class training program of Society for Human Resource Management.
I joined HR2B in June 2018 as Staffing Outsourcing Manager. I believe my solid experience in Human Resource Management and Customer Service mind will enable me to deliver world class customer service and operational excellence to our clients.
HR2B is a professional services firm focussing on Human Resources management in Vietnam. The combined experience and expertise of our management and staff brings high value added service to our customers, who are usually leaders in their industry.
← Team